---
THE 2020 SB SUMO GAMES WORLD CHAMPIONSHIP: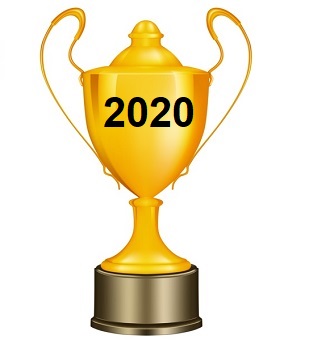 After the SUPER BANZUKE Masters Series emerged again from its ashes with an entirely new game concept, and a whole new set of rules, it was only a logical step to take the idea to the next level. In the SBMS, sumo games players earn points by finishing in the top-10 of SUPER BANZUKE-sanctioned games to compete for the Green Mawashi, which is awarded to the player who has the best overall performance at a basho, winning the "Super-Yusho", if you will. See the SBMS page for details on that.

The SUPER BANZUKE Sumo Games World Championship then takes all the points earned by each player in the SBMS all year long, and combines them to determine who was the best of the best for the entire year, and proclaiming that elite player the Sumo Games World Champion! :-)
---
PREVIOUS SB SUMO GAMES WORLDCHAMPIONSHIPS: 2004 2005 2006 2007 2008 2009 2010 2011 2012 2013 2014 2015 2016 2017 2018 2019

---
---
The FINAL 2020 World Championship Standings:

(After November Basho 2020 - 5 Events)




The 2020 Sumo Games
World Champion is:

Norizo!

---




---

---

2020 World Shukun-sho Champion:

Andoreasu
(4 Total Yusho)




---

---

2020 World Gino-sho Champion:

Norizo
(89.42 Points)




---

---

2020 World Kanto-sho Champion:

Pandaazuma
(28 Total Scores)


In a gaming year that was comprised of only five bashos, Norizo managed to win his fourth World Championship title after 2006, 2008, and 2010.


---
The FINAL 2020 Top-10 Sumo Gamers:



Leader



Norizo




Second Place



Andoreasu




Third Place



Pandaazuma




Fourth Place



Kishikaisei




Fifth Place



Jejima




Sixth Place



Kitakachiyama




Seventh Place



Flohru




Eighth Place



Susanoo




Ninth Place



Kyoju




Tenth Place



chishafuwaku






---
2020 Hall of World Champions:

2020 Daily Games World Champion



Flohru




2020 Pre-Basho Games World Champion



Kitakachiyama



---

Bench Sumo
World Champion



Toonoryu




Chaingang
Co-World Champion



Gonzaburow




Chaingang
Co-World Champion



RaeucherLax




Tipp-Spiel
World Champion



Terarno




GTB
World Champion



Seki Haruaki




Totoro's Hoshitori
World Champion



Andoreasu




ISP
World Champion



Tafano


Juryo Game
World Champion



Susanoo




Norizo Cup
World Champion



Hironoumi


Odd Sumo
Co-World Champion



Oskanohana


Ozumo Bingo
World Champion



Unkonoyama


Paper Oyakata
Co-World Champion



Andoreasu


Paper Oyakata
Co-World Champion



Jejima


RotoSumo
World Champion



Choshu-yuki


Salarycap Sumo
World Champion



Susanoo


Sekitori Oracle
World Champion



Kaito


Sekitori-Quad
World Champion



Flohru


Sekitori-Toto
World Champion



Norizo


Sumo Game
World Champion



Kibooyama


Turn The Tide
World Champion



Flohru


UDH
World Champion



Sakura
Final 2020 Sumo Games World Championship Standings:

| | | | | | | | | | | | | | | | | | | | | | | | | | | | | | |
| --- | --- | --- | --- | --- | --- | --- | --- | --- | --- | --- | --- | --- | --- | --- | --- | --- | --- | --- | --- | --- | --- | --- | --- | --- | --- | --- | --- | --- | --- |
| | PLAYER | NA | LY | Gino | Daily | Pre-B | TOT | # | G | Y | BS | CG | DTS | GTB | TH | IS | JG | NC | ODD | OBG | POG | RS | SCS | S-O | S-Q | S-T | SG | TTT | UDH |
| 1 | Norizo | | 4 | 89,42 | 89,42 | 92,83 | 182,25 | 27 | 15 | 3 | 15,13 | 4,49 | 11,50 | | 20,00 | 0,13 | 6,00 | 15,00 | 14,00 | 20,00 | 8,00 | 8,00 | | 13,33 | 10,17 | 34,00 | | | 2,50 |
| 2 | Andoreasu | | 7 | 81,35 | 81,35 | 82,10 | 163,45 | 27 | 16 | 4 | 14,13 | 15,00 | 3,00 | | 22,00 | 13,50 | | | 5,00 | 10,00 | 23,00 | 3,00 | 6,00 | 12,60 | 0,07 | 20,30 | 9,50 | 0,85 | 5,50 |
| 3 | Pandaazuma | | 1 | 67,00 | 77,63 | 67,00 | 144,63 | 28 | 17 | 2 | 10,50 | 4,00 | 16,00 | 17,00 | 1,00 | | 2,50 | 3,00 | 22,00 | 0,50 | 2,50 | 12,50 | 1,00 | 20,00 | 9,00 | 10,63 | 5,50 | | 7,00 |
| 4 | Kishikaisei | | 96 | 44,24 | 44,24 | 94,00 | 138,24 | 18 | 11 | 2 | | | 16,50 | | 15,00 | | | 3,00 | | 6,00 | 12,00 | 20,00 | 4,00 | 19,00 | 17,74 | | | 10,00 | 15,00 |
| 5 | Jejima | | 37 | 25,93 | 25,93 | 107,50 | 133,43 | 17 | 12 | 3 | | 8,00 | | | 21,00 | 1,26 | 4,00 | 7,00 | 15,00 | 8,00 | 23,00 | | 13,00 | 15,00 | | | | 1,67 | 16,50 |
| 6 | Kitakachiyama | | 23 | 18,58 | 18,58 | 108,60 | 127,18 | 16 | 10 | 4 | | | | | 18,00 | 1,50 | 12,00 | 19,00 | | 15,00 | | | 10,00 | 19,60 | | | 3,50 | 13,58 | 15,00 |
| 7 | Flohru | | 25 | 26,83 | 100,10 | 26,83 | 126,93 | 23 | 12 | 0 | 8,40 | | | | 2,00 | | | 4,50 | 18,00 | 10,83 | 4,00 | | 4,00 | | 28,77 | 7,50 | 19,08 | 18,35 | 1,50 |
| 8 | Susanoo | | 15 | 38,65 | 38,65 | 86,08 | 124,73 | 26 | 15 | 2 | 1,67 | | | 2,50 | 2,00 | 3,50 | 30,75 | 4,50 | | 3,33 | 1,00 | | 25,00 | 4,00 | 5,67 | 16,33 | 3,93 | 7,55 | 13,00 |
| 9 | Kyoju | | 41 | 56,33 | 60,10 | 56,33 | 116,43 | 17 | 13 | 2 | 2,50 | 19,50 | 12,00 | 6,33 | | 1,50 | | 12,00 | | 10,00 | 6,00 | 15,00 | | | 17,77 | 2,33 | | 4,50 | 7,00 |
| 10 | chishafuwaku | | 3 | 47,16 | 47,16 | 66,63 | 113,79 | 25 | 15 | 1 | 16,67 | 4,18 | | 7,63 | | 0,13 | 21,00 | 5,00 | 5,00 | | | 6,00 | 8,00 | 14,50 | 6,93 | 5,00 | 2,00 | 7,25 | 4,50 |
| 11 | Kaito | | NR | 26,38 | 26,38 | 84,10 | 110,48 | 19 | 10 | 2 | | | | 11,50 | 3,50 | | 12,50 | 7,50 | 5,00 | | | 15,00 | 8,00 | 26,10 | 8,83 | | | 12,55 | |
| 12 | Unkonoyama | | 22 | 54,71 | 54,71 | 55,50 | 110,21 | 17 | 12 | 1 | 12,00 | 1,00 | | | | | 4,00 | | 21,00 | 21,00 | 19,00 | 6,00 | 4,00 | 1,50 | 6,00 | 13,46 | | 1,25 | |
| 13 | Choshu-yuki | | 21 | 41,13 | 41,13 | 60,35 | 101,48 | 16 | 8 | 2 | | 12,00 | | | 6,00 | 0,13 | | 10,75 | 14,00 | | | 27,00 | | 16,60 | | 15,00 | | | |
| 14 | Golynohana | | 9 | 35,97 | 35,97 | 64,18 | 100,15 | 19 | 11 | 0 | | 21,00 | | 8,00 | 3,00 | | 5,75 | | | | | 12,00 | 20,00 | 10,93 | 4,50 | 1,67 | | 8,80 | 4,50 |
| 15 | Hironoumi | | 33 | 25,08 | 25,08 | 73,50 | 98,58 | 14 | 7 | 1 | | | | | | | 20,50 | 20,00 | | 2,00 | 10,00 | | 21,00 | | 6,00 | | 19,08 | | |
| 16 | Oshirokita | | 65 | 30,92 | 30,92 | 63,50 | 94,42 | 15 | 11 | 2 | 1,00 | | 12,00 | | 0,50 | | 19,00 | | 15,00 | | | 11,50 | 2,00 | 25,00 | | 1,67 | | 1,25 | 5,50 |
| 17 | Kotononami | | 13 | 28,71 | 28,71 | 55,75 | 84,46 | 17 | 9 | 1 | | | | | 5,00 | 2,46 | 0,75 | 14,50 | 10,00 | 4,50 | | 9,00 | | | | | | 16,25 | 22,00 |
| 18 | Ganzohnesushi | | 5 | 38,70 | 38,70 | 45,00 | 83,70 | 17 | 11 | 1 | | 3,63 | 6,00 | | | | 8,50 | 13,00 | 3,00 | | 2,00 | | | 11,50 | 0,40 | | 9,00 | 16,67 | 10,00 |
| 19 | Sakura | | 27 | 33,65 | 33,65 | 48,60 | 82,25 | 14 | 9 | 3 | 24,00 | 3,00 | 4,00 | 16,10 | 3,00 | 2,65 | | | | | | | 3,00 | 3,50 | | | | | 23,00 |
| 20 | Gaijingai | | 31 | 38,00 | 42,34 | 38,00 | 80,34 | 10 | 7 | 2 | 13,67 | 15,00 | | | 18,00 | 12,00 | | | | | | | 15,00 | | | 1,67 | | | 5,00 |
| 21 | Terarno | | 20 | 37,55 | 37,55 | 39,50 | 77,05 | 16 | 11 | 2 | 9,13 | 3,63 | 22,00 | | 5,00 | 0,13 | 8,00 | 15,00 | | | 0,50 | | | | 0,33 | 2,33 | | | 11,00 |
| 22 | Bill | | 30 | 29,00 | 47,57 | 29,00 | 76,57 | 13 | 10 | 1 | 10,00 | | | | 3,00 | | 9,00 | 10,00 | | 2,50 | 3,00 | | | 1,50 | 25,07 | | 7,00 | 5,50 | |
| 23 | Gonzaburow | | 6 | 26,00 | 49,95 | 26,00 | 75,95 | 13 | 10 | 2 | | 24,00 | | | 0,50 | | | | | 15,00 | 6,00 | | 2,00 | | 0,07 | 3,63 | 17,75 | 4,50 | 2,50 |
| 24 | Taka | | 11 | 27,00 | 47,73 | 27,00 | 74,73 | 14 | 10 | 1 | 12,23 | 4,50 | 1,50 | | | | | | 15,00 | 9,00 | | 6,00 | | | 4,00 | 1,67 | 8,83 | | 12,00 |
| 25 | Athenayama | | 42 | 34,75 | 39,50 | 34,75 | 74,25 | 13 | 12 | 2 | | | 9,00 | | | 1,50 | 0,50 | 0,25 | | 2,00 | 5,00 | 15,00 | 3,00 | 6,00 | 15,00 | 14,00 | | | 3,00 |
| 26 | Gernobono | | 48 | 0,00 | 74,17 | 0,00 | 74,17 | 7 | 5 | 3 | | | 20,50 | | | | | | 27,00 | | | | | | 15,00 | 10,00 | | 1,67 | |
| 27 | Oskanohana | | 44 | 31,25 | 41,30 | 31,25 | 72,55 | 13 | 8 | 1 | | | | | | | 0,75 | 1,50 | 34,00 | | | 13,00 | 12,00 | | | 7,00 | | 0,30 | 4,00 |
| 28 | Oortael | | 92 | 25,40 | 25,40 | 47,00 | 72,40 | 14 | 11 | 0 | | | 4,50 | 3,50 | 6,00 | 8,00 | | | 1,00 | | | 2,00 | 12,00 | 13,50 | | 5,30 | | 6,60 | 10,00 |
| 29 | ScreechingOwl | | 10 | 23,50 | 40,13 | 23,50 | 63,63 | 15 | 9 | 1 | 9,10 | | 15,50 | | 8,00 | | | | | | | 3,00 | | 6,50 | 6,10 | 4,00 | 5,43 | | 6,00 |
| 30 | Achiyama | | 52 | 24,50 | 38,51 | 24,50 | 63,01 | 13 | 10 | 2 | 8,50 | 18,00 | | | | 8,75 | 8,00 | | | 1,00 | | | 15,00 | | 0,38 | 2,33 | | 0,55 | 0,50 |
| 31 | Kaiowaka | | 47 | 24,50 | 37,13 | 24,50 | 61,63 | 14 | 10 | 1 | 3,00 | 3,63 | 1,50 | | 11,00 | 15,83 | 2,00 | 1,50 | | | | | 10,00 | | 5,67 | 7,50 | | | |
| 32 | Torafujii | | 57 | 5,00 | 5,00 | 55,10 | 60,10 | 7 | 6 | 2 | | | | 8,60 | 12,00 | | 4,50 | | 5,00 | | 15,00 | | 15,00 | | | | | | |
| 33 | Anjoboshi | | 29 | 24,43 | 24,43 | 34,50 | 58,93 | 8 | 5 | 1 | | | 6,33 | | 5,00 | | | 17,50 | | 12,00 | | | | | 18,10 | | | | |
| 34 | Chankoyama | | 39 | 5,50 | 52,73 | 5,50 | 58,23 | 10 | 6 | 1 | | | | | | 11,00 | | | | | | 5,50 | | | 0,38 | 25,00 | 9,75 | 6,60 | |
| 35 | Kasamatsuri | | 219 | 22,00 | 33,71 | 22,00 | 55,71 | 8 | 6 | 1 | | | | | | | 9,00 | | 18,00 | | | | 1,00 | 12,00 | 0,71 | | | 15,00 | |
| 36 | Andonishiki | | 26 | 12,00 | 42,71 | 12,00 | 54,71 | 11 | 9 | 0 | 3,50 | 12,00 | 10,00 | | | 0,13 | | | 7,00 | | 6,00 | 6,00 | | | | | 0,08 | 10,00 | |
| 37 | Asashosakari | | 14 | 27,00 | 27,53 | 27,00 | 54,53 | 13 | 9 | 0 | 11,00 | | 2,00 | | 9,00 | 0,13 | | | | | 10,00 | | 8,00 | | 2,55 | 11,00 | | 0,85 | |
| 38 | Kuroimori | | 45 | 10,00 | 43,65 | 10,00 | 53,65 | 10 | 8 | 0 | | 9,00 | 2,50 | | | 8,00 | 10,00 | | 6,00 | | | | | | 6,07 | | 0,08 | 12,00 | |
| 39 | DeRosa | | 12 | 6,89 | 6,89 | 45,16 | 52,05 | 13 | 7 | 0 | | | | | | | | 5,00 | 5,00 | 11,83 | | | 10,00 | 18,33 | 0,38 | | 1,51 | | |
| 40 | Frinkanohana | | 28 | 16,46 | 16,46 | 34,50 | 50,96 | 11 | 9 | 0 | | 8,86 | 1,50 | | | 0,43 | 10,00 | | | | 4,50 | 11,00 | 4,00 | 5,00 | 5,67 | | | | |
| 41 | Andrasoyamawaka | | 83 | 18,00 | 31,75 | 18,00 | 49,75 | 7 | 5 | 2 | | | | | | | | | | | | 3,00 | | 15,00 | 0,07 | | 15,08 | 16,60 | |
| 42 | reeeen | | 66 | 22,00 | 27,00 | 22,00 | 49,00 | 4 | 4 | 1 | | | | | | | | | 12,00 | 12,00 | | | 10,00 | | 15,00 | | | | |
| 43 | Nantonoyama | | 16 | 19,86 | 19,86 | 28,85 | 48,71 | 9 | 8 | 0 | | 0,86 | 4,00 | 0,60 | 12,00 | | 6,25 | | 5,00 | | | | 10,00 | | 10,00 | | | | |
| 44 | Fujisan | | 36 | 19,32 | 19,32 | 29,00 | 48,32 | 9 | 9 | 0 | | | 2,50 | | | 1,15 | 1,50 | 2,50 | | | | 5,00 | 8,00 | | 5,67 | | | 10,00 | 12,00 |
| 45 | Joaoiyama | | NR | 18,00 | 28,94 | 18,00 | 46,94 | 10 | 6 | 1 | | 0,86 | 11,83 | | | | 9,50 | | | | | | 5,00 | | | | | 16,25 | 3,50 |
| 46 | Chijanofuji2 | | 74 | 12,00 | 31,98 | 12,00 | 43,98 | 8 | 5 | 1 | 3,13 | 4,50 | | | 12,00 | 9,35 | | | | | | | | | | 15,00 | | | |
| 47 | Konosato | | 8 | 21,25 | 22,72 | 21,25 | 43,97 | 15 | 12 | 0 | 6,60 | 0,55 | | 12,00 | 3,50 | | 0,75 | | 2,00 | 4,00 | | | | | 0,07 | 9,67 | 0,08 | 3,75 | 1,00 |
| 48 | Kintamayama | | 49 | 18,00 | 25,18 | 18,00 | 43,18 | 10 | 9 | 2 | 1,67 | 0,55 | | | 1,00 | 15,00 | 15,00 | | | | | 2,00 | | | 5,74 | 1,67 | | 0,55 | |
| 49 | Ketsukai | | 32 | 17,78 | 17,78 | 24,58 | 42,36 | 9 | 7 | 0 | | 5,00 | | | 12,00 | 1,15 | 5,75 | | | 0,83 | | 6,00 | | | | 11,63 | | | |
| 50 | Metzinowaka | | 40 | 2,00 | 35,04 | 2,00 | 37,04 | 10 | 5 | 0 | 7,00 | | | | | | 2,00 | | | | | | | | 6,07 | 11,67 | | 10,30 | |
| 51 | Pitinosato | | 100 | 11,00 | 25,26 | 11,00 | 36,26 | 7 | 3 | 0 | 18,63 | | | | | | | | | | | | | | | | | 6,63 | 11,00 |
| 52 | Toonoryu | | 75 | 0,00 | 35,00 | 0,00 | 35,00 | 3 | 2 | 1 | 25,00 | | | | | | | | | | | | | | | 10,00 | | | |
| 53 | RaeucherLax | | 178 | 0,00 | 35,00 | 0,00 | 35,00 | 3 | 2 | 0 | | 24,00 | | | | 11,00 | | | | | | | | | | | | | |
| 54 | Asapedroryu | | 62 | 16,95 | 16,95 | 18,00 | 34,95 | 9 | 5 | 0 | | | 12,50 | | 6,00 | | 12,00 | | | | | | | | 0,45 | 4,00 | | | |
| 55 | Oyama | | NR | 6,73 | 6,73 | 28,00 | 34,73 | 8 | 8 | 0 | | 3,00 | | | 6,00 | 0,43 | | | 3,00 | 9,00 | 8,00 | 5,00 | | | | | | 0,30 | |
| 56 | Mmikasazuma | | 105 | 12,50 | 21,00 | 12,50 | 33,50 | 4 | 4 | 1 | | | | | | 15,00 | | | 6,00 | | 0,50 | | | | | | | | 12,00 |
| 57 | Wamahada | | 50 | 0,00 | 0,00 | 33,00 | 33,00 | 4 | 3 | 0 | | | | | | | | 11,00 | | | | | 11,00 | 11,00 | | | | | |
| 58 | Domichi | | NR | 12,00 | 20,97 | 12,00 | 32,97 | 6 | 3 | 0 | | 16,50 | | | | | | | | | | 12,00 | | | | | | 4,47 | |
| 59 | Jakusotsu | | 38 | 0,00 | 32,88 | 0,00 | 32,88 | 5 | 4 | 1 | 9,00 | 8,00 | | | | | | | | | | | | | 15,33 | | | 0,55 | |
| 60 | Shatsume | | 88 | 0,00 | 0,00 | 31,50 | 31,50 | 5 | 3 | 1 | | | | 18,50 | | | | | | | | | 1,00 | | | | | | 12,00 |
| 61 | Obana | | 60 | 0,00 | 0,00 | 31,00 | 31,00 | 3 | 2 | 1 | | | | | 8,00 | | | | | | | | | | | | | | 23,00 |
| 62 | Kakushoyama | | 181 | 15,00 | 15,00 | 15,00 | 30,00 | 2 | 2 | 2 | | | | | 15,00 | | | | | | | | | | | | 15,00 | | |
| 63 | Chelseayama | | 61 | 10,55 | 10,55 | 19,00 | 29,55 | 4 | 3 | 1 | | | | | | | 15,00 | | | | | | 4,00 | | | | | 10,55 | |
| 64 | Yassier | | 102 | 0,00 | 29,36 | 0,00 | 29,36 | 5 | 4 | 0 | 20,00 | 0,86 | 8,00 | | | | | | | | | | | | | | 0,50 | | |
| 65 | sutarokku | | 247 | 1,15 | 1,15 | 27,50 | 28,65 | 4 | 3 | 1 | | | | | | 1,15 | 2,50 | | | | | 25,00 | | | | | | | |
| 66 | Seki Haruaki | | 121 | 0,00 | 0,00 | 28,33 | 28,33 | 3 | 2 | 0 | | | | 22,00 | | | | | | 6,33 | | | | | | | | | |
| 67 | Tsuchinoninjin | | 46 | 10,65 | 10,65 | 16,00 | 26,65 | 5 | 4 | 1 | | 8,55 | | | | | 15,00 | | | | | | | 1,00 | 2,10 | | | | |
| 68 | Kibooyama | | 145 | 0,00 | 25,43 | 0,00 | 25,43 | 3 | 1 | 1 | | | | | | | | | | | | | | | | | 25,43 | | |
| 69 | Futtokazan | | NR | 0,00 | 24,67 | 0,00 | 24,67 | 3 | 2 | 1 | | 8,00 | | | | | | | | | | | | | | | | 16,67 | |
| 70 | Gurowake | | 18 | 5,10 | 5,10 | 18,63 | 23,73 | 5 | 3 | 0 | | | | 18,63 | | | | | 3,00 | | | | | | 2,10 | | | | |
| 71 | Yumezukuri | | 79 | 2,50 | 20,83 | 2,50 | 23,33 | 5 | 2 | 0 | | | | | | | | | | | | | | | | | 20,83 | | 2,50 |
| 72 | Bolo | | 120 | 0,00 | 23,08 | 0,00 | 23,08 | 3 | 1 | 1 | | | | | | | | | | | | | | | | | 23,08 | | |
| 73 | Kashunowaka | | NR | 1,00 | 22,00 | 1,00 | 23,00 | 3 | 3 | 0 | | | | | | | | | | | | | 1,00 | | 12,00 | | | 10,00 | |
| 74 | Kobashi | | 19 | 10,17 | 10,17 | 12,13 | 22,30 | 6 | 4 | 0 | | 8,00 | | 8,13 | | | | | | | | | | | 2,17 | | | | 4,00 |
| 75 | Sumio | | NR | 0,00 | 22,25 | 0,00 | 22,25 | 2 | 1 | 1 | | | | | | | | | | | | | | | | | 22,25 | | |
| 76 | hero | | NR | 0,00 | 0,00 | 22,00 | 22,00 | 2 | 2 | 1 | | | | | | | | | | 15,00 | 7,00 | | | | | | | | |
| 77 | Tafano | | NR | 0,00 | 22,00 | 0,00 | 22,00 | 2 | 1 | 1 | | | | | | 22,00 | | | | | | | | | | | | | |
| 78 | Ryoshishokunin | | 132 | 0,00 | 0,00 | 22,00 | 22,00 | 3 | 2 | 0 | | | | 12,00 | | | | | | | | | | 10,00 | | | | | |
| 79 | Profomisakari | | 64 | 7,75 | 14,00 | 7,75 | 21,75 | 5 | 4 | 0 | | | 14,00 | | | | 0,75 | | | | | 4,00 | 3,00 | | | | | | |
| 80 | Itachi | | NR | 0,00 | 20,50 | 0,00 | 20,50 | 2 | 1 | 1 | 20,50 | | | | | | | | | | | | | | | | | | |
| 81 | Kajiyanosho | | NR | 0,00 | 0,00 | 20,00 | 20,00 | 2 | 1 | 1 | | | | | | | | | | | | | 20,00 | | | | | | |
| 82 | Limit | | 137 | 0,00 | 0,00 | 19,50 | 19,50 | 2 | 1 | 1 | | | | | | | | | | | 19,50 | | | | | | | | |
| 83 | sanjuroku | | 162 | 7,25 | 7,25 | 12,00 | 19,25 | 2 | 2 | 0 | | | | | | 7,25 | | | | | | 12,00 | | | | | | | |
| 84 | Getayukata | | 289 | 0,00 | 18,87 | 0,00 | 18,87 | 3 | 3 | 0 | | | | | | 8,20 | | | | | | | | | 9,00 | 1,67 | | | |
| 85 | Big-jordan | | NR | 0,00 | 0,00 | 18,33 | 18,33 | 2 | 2 | 0 | | | | | | | | | | 6,33 | 12,00 | | | | | | | | |
| 86 | SHiFT | | NR | 0,00 | 0,00 | 18,33 | 18,33 | 2 | 1 | 0 | | | | 18,33 | | | | | | | | | | | | | | | |
| 87 | Yanen | | 203 | 0,00 | 0,00 | 18,00 | 18,00 | 2 | 1 | 0 | | | | | | | | 18,00 | | | | | | | | | | | |
| 88 | Tenshinhan | | 59 | 0,00 | 17,78 | 0,00 | 17,78 | 4 | 3 | 0 | | | | | | 1,15 | | | 10,00 | | | | | | | | | 6,63 | |
| 89 | Wasakigawa | | NR | 0,00 | 0,00 | 17,50 | 17,50 | 2 | 1 | 1 | | | | | | | | | | | 17,50 | | | | | | | | |
| 90 | Yosouou | | 89 | 0,00 | 0,00 | 17,50 | 17,50 | 3 | 2 | 0 | | | | | | | | 7,50 | | 10,00 | | | | | | | | | |
| 91 | Chocshoporyu | | 43 | 0,00 | 17,11 | 0,00 | 17,11 | 6 | 5 | 0 | 0,13 | 1,00 | | | | 1,15 | | | | | | | | | 0,33 | | 14,50 | | |
| 92 | Manatsumai | | 80 | 0,00 | 17,06 | 0,00 | 17,06 | 4 | 3 | 0 | | 3,63 | 5,00 | | | 8,43 | | | | | | | | | | | | | |
| 93 | Gibuten | | 67 | 0,00 | 0,00 | 17,00 | 17,00 | 2 | 1 | 0 | | | | | | | 17,00 | | | | | | | | | | | | |
| 94 | Uminoyume | | DE | 0,00 | 17,00 | 0,00 | 17,00 | 2 | 1 | 1 | | | 17,00 | | | | | | | | | | | | | | | | |
| 95 | Toyama | | 281 | 3,63 | 3,63 | 13,00 | 16,63 | 3 | 2 | 0 | | | | | | | | | | | | | 13,00 | | | 3,63 | | | |
| 96 | Wakatake | | 225 | 0,00 | 0,00 | 16,50 | 16,50 | 3 | 3 | 0 | | | | | | | 6,00 | | | | | 6,00 | | | | | | | 4,50 |
| 97 | Itachiyama | | 110 | 0,00 | 16,00 | 0,00 | 16,00 | 2 | 2 | 1 | 1,00 | | 15,00 | | | | | | | | | | | | | | | | |
| 98 | Reonito | | 220 | 0,00 | 0,00 | 15,50 | 15,50 | 2 | 1 | 1 | | | | 15,50 | | | | | | | | | | | | | | | |
| 99 | Akitsushima | | 278 | 0,00 | 15,43 | 0,00 | 15,43 | 2 | 1 | 1 | | | | | | 15,43 | | | | | | | | | | | | | |
| 100 | Prostoyama | | NR | 0,00 | 15,20 | 0,00 | 15,20 | 2 | 1 | 0 | | | | | | 15,20 | | | | | | | | | | | | | |
| 101 | Hakushin | | NR | 0,00 | 15,00 | 0,00 | 15,00 | 2 | 2 | 0 | | | | | | | | | 6,00 | | | | | | 9,00 | | | | |
| 102 | Miruto | | 70 | 0,00 | 0,00 | 15,00 | 15,00 | 3 | 2 | 0 | | | | | | | | | | 13,50 | 1,50 | | | | | | | | |
| 103 | aswan | | NR | 0,00 | 0,00 | 15,00 | 15,00 | 1 | 1 | 1 | | | | | | | | | | | 15,00 | | | | | | | | |
| 104 | Eeve | | 53 | 0,00 | 0,00 | 15,00 | 15,00 | 1 | 1 | 1 | | | | | | | | 15,00 | | | | | | | | | | | |
| 105 | Genkiyama | | NR | 0,00 | 0,00 | 15,00 | 15,00 | 1 | 1 | 1 | | | | | 15,00 | | | | | | | | | | | | | | |
| 106 | Iepii | | 243 | 0,00 | 0,00 | 15,00 | 15,00 | 1 | 1 | 1 | | | | | | | | | | 15,00 | | | | | | | | | |
| 107 | Jemuzu | | 237 | 0,00 | 0,00 | 15,00 | 15,00 | 1 | 1 | 1 | | | | 15,00 | | | | | | | | | | | | | | | |
| 108 | Kitsunegari | | 103 | 0,00 | 0,00 | 15,00 | 15,00 | 1 | 1 | 1 | | | | | | | | | | | | | | | | | | | 15,00 |
| 109 | Gawasukotto | | 146 | 0,00 | 14,96 | 0,00 | 14,96 | 4 | 4 | 0 | 9,00 | | 1,50 | | | 0,83 | | | | | | | | | | 3,63 | | | |
| 110 | Korinokoishi | | 251 | 6,63 | 8,00 | 6,63 | 14,63 | 3 | 2 | 0 | | 8,00 | | 6,63 | | | | | | | | | | | | | | | |
| 111 | daishouyama | | 126 | 0,00 | 0,00 | 14,00 | 14,00 | 2 | 1 | 0 | | | | | | | | 14,00 | | | | | | | | | | | |
| 112 | Gansekiiwa | | 17 | 4,00 | 10,00 | 4,00 | 14,00 | 2 | 2 | 0 | | | 10,00 | | | | 4,00 | | | | | | | | | | | | |
| 113 | Atenzan | | 73 | 3,23 | 3,23 | 10,00 | 13,23 | 4 | 4 | 0 | | | | 10,00 | | 0,83 | | | | | | | | | 0,07 | 2,33 | | | |
| 114 | Hana-ichi | | 266 | 0,00 | 13,17 | 0,00 | 13,17 | 3 | 2 | 0 | | 4,00 | | | | | | | | | | | | | | 9,17 | | | |
| 115 | Ariakenoumi | | 279 | 0,00 | 12,96 | 0,00 | 12,96 | 3 | 2 | 0 | | 0,86 | | | | | | | | | | | | | | | | 12,10 | |
| 116 | Taxinohana | | 222 | 0,00 | 12,55 | 0,00 | 12,55 | 2 | 2 | 0 | | | 12,00 | | | | | | | | | | | | | | | 0,55 | |
| 117 | yukihyou | | 221 | 0,00 | 0,00 | 12,50 | 12,50 | 2 | 1 | 0 | | | | | | | | 12,50 | | | | | | | | | | | |
| 118 | Fujiyama | | 24 | 1,50 | 10,55 | 1,50 | 12,05 | 5 | 3 | 0 | | 4,55 | | | | | 1,50 | | 6,00 | | | | | | | | | | |
| 119 | Dai | | 234 | 0,00 | 0,00 | 12,00 | 12,00 | 1 | 1 | 0 | | | | | | | | 12,00 | | | | | | | | | | | |
| 120 | airak | | NR | 0,00 | 0,00 | 12,00 | 12,00 | 1 | 1 | 0 | | | | | | | | | | 12,00 | | | | | | | | | |
| 121 | Chesuko | | NR | 0,00 | 12,00 | 0,00 | 12,00 | 1 | 1 | 0 | | | | | | | | | | | | | | | | | | 12,00 | |
| 122 | Mananoyama | | NR | 0,00 | 12,00 | 0,00 | 12,00 | 1 | 1 | 0 | | | | | | | | | | | | | | | | | 12,00 | | |
| 123 | nikw2019 | | NR | 0,00 | 0,00 | 12,00 | 12,00 | 1 | 1 | 0 | | | | 12,00 | | | | | | | | | | | | | | | |
| 124 | sainogou | | NR | 0,00 | 0,00 | 12,00 | 12,00 | 1 | 1 | 0 | | | | | | | | | | 12,00 | | | | | | | | | |
| 125 | Saruyama | | 63 | 4,00 | 8,00 | 4,00 | 12,00 | 2 | 2 | 0 | | | | | 4,00 | | | | 8,00 | | | | | | | | | | |
| 126 | Sukaiwaka | | NR | 0,00 | 0,00 | 12,00 | 12,00 | 1 | 1 | 0 | | | | | 12,00 | | | | | | | | | | | | | | |
| 127 | Balon | | NR | 3,40 | 3,40 | 8,00 | 11,40 | 5 | 4 | 0 | | | | | | 0,83 | | | | | | | | 8,00 | 0,07 | | | 2,50 | |
| 128 | Wolfgangho | | 86 | 2,00 | 9,25 | 2,00 | 11,25 | 3 | 3 | 0 | | 8,00 | | | | | 2,00 | | | | | | | | | | | 1,25 | |
| 129 | Djihinoyama | | NR | 0,00 | 0,00 | 11,00 | 11,00 | 1 | 1 | 0 | | | | | | | | | | | | 11,00 | | | | | | | |
| 130 | Yatagarasu | | NR | 0,00 | 11,00 | 0,00 | 11,00 | 1 | 1 | 0 | | | | | | 11,00 | | | | | | | | | | | | | |
| 131 | Cobra Kai | | 180 | 0,00 | 11,00 | 0,00 | 11,00 | 1 | 1 | 0 | | | | | | 11,00 | | | | | | | | | | | | | |
| 132 | Higuma | | NR | 0,00 | 0,00 | 11,00 | 11,00 | 2 | 1 | 0 | | | | | 11,00 | | | | | | | | | | | | | | |
| 133 | Nikopachi | | 206 | 0,00 | 0,00 | 11,00 | 11,00 | 1 | 1 | 0 | | | | | | | | | | | 11,00 | | | | | | | | |
| 134 | Onosho | | 193 | 0,00 | 0,00 | 11,00 | 11,00 | 1 | 1 | 0 | | | | | | | | 11,00 | | | | | | | | | | | |
| 135 | TochiYESshin | | NR | 0,00 | 0,00 | 11,00 | 11,00 | 2 | 1 | 0 | | | | | | | | | | | | 11,00 | | | | | | | |
| 136 | Asanoseu | | NR | 0,83 | 0,83 | 10,00 | 10,83 | 2 | 2 | 0 | | | | | | 0,83 | | | | | 10,00 | | | | | | | | |
| 137 | Asterix | | 186 | 0,00 | 0,00 | 10,63 | 10,63 | 2 | 1 | 0 | | | | 10,63 | | | | | | | | | | | | | | | |
| 138 | Survivor | | 270 | 0,00 | 10,18 | 0,00 | 10,18 | 3 | 1 | 0 | | | | | | | | | | | | | | | | | 10,18 | | |
| 139 | Tainosen | | 190 | 0,00 | 10,10 | 0,00 | 10,10 | 2 | 1 | 0 | 10,10 | | | | | | | | | | | | | | | | | | |
| 140 | Heisikuomi | | 207 | 0,00 | 10,00 | 0,00 | 10,00 | 1 | 1 | 0 | | | 10,00 | | | | | | | | | | | | | | | | |
| 141 | kansaioitekaze | | NR | 0,00 | 0,00 | 10,00 | 10,00 | 1 | 1 | 0 | | | | | | | | | | | 10,00 | | | | | | | | |
| 142 | tohru | | 104 | 0,00 | 0,00 | 10,00 | 10,00 | 1 | 1 | 0 | | | | | | | | 10,00 | | | | | | | | | | | |
| 143 | Yubinhaad | | NR | 0,00 | 0,00 | 10,00 | 10,00 | 1 | 1 | 0 | | | | 10,00 | | | | | | | | | | | | | | | |
| 144 | Haruibono | | NR | 0,00 | 9,50 | 0,00 | 9,50 | 3 | 1 | 0 | | | | | | | | | | | | | | | | | 9,50 | | |
| 145 | shimodahito | | 148 | 0,00 | 9,38 | 0,00 | 9,38 | 2 | 2 | 0 | | 3,63 | | | | 5,75 | | | | | | | | | | | | | |
| 146 | Nekonishiki | | NR | 0,00 | 9,33 | 0,00 | 9,33 | 3 | 1 | 0 | | | 9,33 | | | | | | | | | | | | | | | | |
| 147 | Gaanaa | | NR | 0,00 | 9,17 | 0,00 | 9,17 | 2 | 1 | 0 | | | | | | | | | | | | | | | | 9,17 | | | |
| 148 | Tsunamiko | | 122 | 0,00 | 9,00 | 0,00 | 9,00 | 1 | 1 | 0 | | | 9,00 | | | | | | | | | | | | | | | | |
| 149 | Oobarayama | | 183 | 0,00 | 0,00 | 9,00 | 9,00 | 3 | 2 | 0 | | | | | | | | 4,50 | | 4,50 | | | | | | | | | |
| 150 | Okisuruga | | 54 | 0,00 | 0,00 | 8,96 | 8,96 | 2 | 1 | 0 | | | | 8,96 | | | | | | | | | | | | | | | |
| 151 | Higashiojima | | 218 | 0,00 | 0,00 | 8,50 | 8,50 | 2 | 1 | 0 | | | | | | | | | | | 8,50 | | | | | | | | |
| 152 | Holleshoryu | | NR | 0,33 | 0,33 | 8,00 | 8,33 | 3 | 3 | 0 | | | | | | | | | | | | | 5,00 | | 0,33 | | | | 3,00 |
| 153 | Hasebe | | 212 | 0,00 | 8,20 | 0,00 | 8,20 | 1 | 1 | 0 | | | | | | 8,20 | | | | | | | | | | | | | |
| 154 | Ringonohana | | NR | 0,00 | 8,20 | 0,00 | 8,20 | 1 | 1 | 0 | | | | | | 8,20 | | | | | | | | | | | | | |
| 155 | Takanorappa | | 124 | 3,58 | 3,58 | 4,50 | 8,08 | 3 | 3 | 0 | | | | | | | 4,50 | | | | | | | | | 2,33 | | 1,25 | |
| 156 | Just_Some_Guy | | 82 | 0,00 | 0,00 | 8,00 | 8,00 | 1 | 1 | 0 | | | | | | | | | | | | | | | | | | | 8,00 |
| 157 | Kotonoshu | | NR | 0,00 | 0,00 | 8,00 | 8,00 | 1 | 1 | 0 | | | | | | | | | | | | 8,00 | | | | | | | |
| 158 | Gooner | | 68 | 0,00 | 0,00 | 8,00 | 8,00 | 1 | 1 | 0 | | | | 8,00 | | | | | | | | | | | | | | | |
| 159 | Komasachan | | NR | 0,00 | 0,00 | 8,00 | 8,00 | 1 | 1 | 0 | | | | | | | | 8,00 | | | | | | | | | | | |
| 160 | Maorencze | | NR | 0,00 | 0,00 | 8,00 | 8,00 | 1 | 1 | 0 | | | | 8,00 | | | | | | | | | | | | | | | |
| 161 | Mauji | | 245 | 0,00 | 8,00 | 0,00 | 8,00 | 1 | 1 | 0 | | | | | | | | | | | | | | | | | 8,00 | | |
| 162 | mrg3a92 | | NR | 0,00 | 0,00 | 8,00 | 8,00 | 1 | 1 | 0 | | | | | | | | | | 8,00 | | | | | | | | | |
| 163 | Iwokoshi | | 261 | 0,00 | 7,81 | 0,00 | 7,81 | 3 | 1 | 0 | | | | | | 7,81 | | | | | | | | | | | | | |
| 164 | Ruziklao | | 223 | 1,30 | 1,30 | 6,50 | 7,80 | 4 | 4 | 0 | 1,00 | | | | | | | | | | | 4,00 | | | | | | 0,30 | 2,50 |
| 165 | Chiyonosawa | | 58 | 0,00 | 0,00 | 7,63 | 7,63 | 2 | 1 | 0 | | | | 7,63 | | | | | | | | | | | | | | | |
| 166 | Umigame | | NR | 0,00 | 7,50 | 0,00 | 7,50 | 1 | 1 | 0 | | | | | | | | | | | | | | | | 7,50 | | | |
| 167 | Hakase | | 90 | 3,00 | 4,38 | 3,00 | 7,38 | 3 | 3 | 0 | | | | | | | | | 4,00 | | | | 3,00 | | 0,38 | | | | |
| 168 | Akoushousan | | NR | 0,00 | 7,25 | 0,00 | 7,25 | 1 | 1 | 0 | | | | | | | | | | | | | | | | | 7,25 | | |
| 169 | Natsunoyama | | 85 | 0,00 | 7,25 | 0,00 | 7,25 | 1 | 1 | 0 | | | | | | | | | | | | | | | | | 7,25 | | |
| 170 | Kokooshu | | NR | 0,00 | 7,25 | 0,00 | 7,25 | 1 | 1 | 0 | | | | | | 7,25 | | | | | | | | | | | | | |
| 171 | Ijona Dasutado | | NR | 0,00 | 6,58 | 0,00 | 6,58 | 2 | 1 | 0 | | | | | | 6,58 | | | | | | | | | | | | | |
| 172 | Nachabo | | 106 | 0,00 | 0,00 | 6,50 | 6,50 | 2 | 1 | 0 | | | | | | | | | | 6,50 | | | | | | | | | |
| 173 | Rubensan | | 189 | 0,00 | 6,50 | 0,00 | 6,50 | 2 | 1 | 0 | 6,50 | | | | | | | | | | | | | | | | | | |
| 174 | express | | 215 | 0,00 | 0,00 | 6,50 | 6,50 | 2 | 2 | 0 | | | | | | | | | | 5,50 | 1,00 | | | | | | | | |
| 175 | nenemaru | | NR | 0,00 | 0,00 | 6,50 | 6,50 | 2 | 1 | 0 | | | | | | | | | | | 6,50 | | | | | | | | |
| 176 | Rupatengu | | 195 | 0,00 | 6,43 | 0,00 | 6,43 | 3 | 1 | 0 | | | | | | | | | | | | | | | | | 6,43 | | |
| 177 | fuurinkazan | | 236 | 0,00 | 0,00 | 6,00 | 6,00 | 1 | 1 | 0 | | | | | | | | | | 6,00 | | | | | | | | | |
| 178 | Sukubidubidu | | 51 | 0,00 | 0,00 | 6,00 | 6,00 | 2 | 2 | 0 | | | | | 5,00 | | | | | | | 1,00 | | | | | | | |
| 179 | Zenda_Miruku | | 117 | 0,00 | 0,00 | 6,00 | 6,00 | 1 | 1 | 0 | | | | | | | | | | | 6,00 | | | | | | | | |
| 180 | andowan | | NR | 0,00 | 0,00 | 6,00 | 6,00 | 1 | 1 | 0 | | | | | | | | | | 6,00 | | | | | | | | | |
| 181 | Kurofuji | | 176 | 0,00 | 0,00 | 6,00 | 6,00 | 1 | 1 | 0 | | | | | | | | | | | | | | 6,00 | | | | | |
| 182 | Minaminotora | | 98 | 0,00 | 0,00 | 6,00 | 6,00 | 1 | 1 | 0 | | | | | 6,00 | | | | | | | | | | | | | | |
| 183 | Utinonami | | 166 | 0,00 | 0,00 | 6,00 | 6,00 | 2 | 1 | 0 | | | | | | | | 6,00 | | | | | | | | | | | |
| 184 | Effinojo | | 287 | 0,00 | 5,88 | 0,00 | 5,88 | 5 | 2 | 0 | | 4,49 | | | | 1,39 | | | | | | | | | | | | | |
| 185 | Yeyisoshin | | NR | 0,00 | 5,88 | 0,00 | 5,88 | 2 | 1 | 0 | | | | | | 5,88 | | | | | | | | | | | | | |
| 186 | Hersheyama | | 252 | 0,00 | 5,75 | 0,00 | 5,75 | 1 | 1 | 0 | | | | | | 5,75 | | | | | | | | | | | | | |
| 187 | Supizakage | | NR | 0,00 | 0,00 | 5,63 | 5,63 | 2 | 1 | 0 | | | | 5,63 | | | | | | | | | | | | | | | |
| 188 | Akinomaki | | 55 | 0,00 | 0,00 | 5,50 | 5,50 | 1 | 1 | 0 | | | | 5,50 | | | | | | | | | | | | | | | |
| 189 | Rowitoro | | 179 | 0,93 | 0,93 | 4,50 | 5,43 | 3 | 3 | 0 | | 0,55 | | | | | | | | | | | | | 0,38 | | | | 4,50 |
| 190 | Arubaitoyama | | NR | 0,00 | 0,00 | 5,00 | 5,00 | 1 | 1 | 0 | | | | | | | | | | | | | | | | | | | 5,00 |
| 191 | Heiershoryu | | 134 | 0,00 | 5,00 | 0,00 | 5,00 | 1 | 1 | 0 | | | 5,00 | | | | | | | | | | | | | | | | |
| 192 | Sengyoumi | | 246 | 0,00 | 0,00 | 5,00 | 5,00 | 1 | 1 | 0 | | | | | | | | 5,00 | | | | | | | | | | | |
| 193 | fusen | | NR | 0,00 | 0,00 | 5,00 | 5,00 | 1 | 1 | 0 | | | | | | | | | | | 5,00 | | | | | | | | |
| 194 | Morichi | | NR | 0,00 | 0,00 | 5,00 | 5,00 | 1 | 1 | 0 | | | | | | | | | | | 5,00 | | | | | | | | |
| 195 | Furanohana | | 275 | 0,00 | 4,88 | 0,00 | 4,88 | 3 | 2 | 0 | | 0,55 | | | | 4,33 | | | | | | | | | | | | | |
| 196 | Kutoyama | | 99 | 0,83 | 0,83 | 4,00 | 4,83 | 2 | 2 | 0 | | | | | | 0,83 | | | | | | 4,00 | | | | | | | |
| 197 | kamikiryu | | NR | 0,00 | 0,00 | 4,50 | 4,50 | 1 | 1 | 0 | | | | | | | | | | | 4,50 | | | | | | | | |
| 198 | Irotikes | | NR | 0,00 | 0,00 | 4,50 | 4,50 | 1 | 1 | 0 | | | | 4,50 | | | | | | | | | | | | | | | |
| 199 | onlyone | | 286 | 0,00 | 0,00 | 4,50 | 4,50 | 1 | 1 | 0 | | | | | | | | | | | 4,50 | | | | | | | | |
| 200 | Tzutziyama | | NR | 0,00 | 0,00 | 4,50 | 4,50 | 1 | 1 | 0 | | | | 4,50 | | | | | | | | | | | | | | | |
| 201 | Next-ozeki-ura | | 213 | 0,00 | 4,13 | 0,00 | 4,13 | 3 | 2 | 0 | | 4,00 | | | | 0,13 | | | | | | | | | | | | | |
| 202 | Kamogawa | | 170 | 0,00 | 4,00 | 0,00 | 4,00 | 1 | 1 | 0 | | | | | | | | | | | | | | | 4,00 | | | | |
| 203 | ELK | | NR | 0,00 | 0,00 | 4,00 | 4,00 | 1 | 1 | 0 | | | | | | | | | | | 4,00 | | | | | | | | |
| 204 | fujitsubo | | 233 | 0,00 | 0,00 | 4,00 | 4,00 | 1 | 1 | 0 | | | | | | | | | | 4,00 | | | | | | | | | |
| 205 | Sushibomber | | 128 | 0,00 | 4,00 | 0,00 | 4,00 | 1 | 1 | 0 | | | 4,00 | | | | | | | | | | | | | | | | |
| 206 | Damimonay | | 177 | 0,00 | 3,67 | 0,00 | 3,67 | 2 | 2 | 0 | 1,67 | | | | | | | | | | | | | | | 2,00 | | | |
| 207 | Yamashiro | | 77 | 0,00 | 3,50 | 0,00 | 3,50 | 2 | 1 | 0 | | | | | | | | | | | | | | | | | 3,50 | | |
| 208 | Mariohana | | 34 | 0,33 | 0,33 | 3,00 | 3,33 | 2 | 2 | 0 | | | | | | | | | | | | | | 3,00 | 0,33 | | | | |
| 209 | sagi | | 187 | 0,00 | 3,08 | 0,00 | 3,08 | 4 | 2 | 0 | | 1,00 | | | | | | | | | | | | | | | 2,08 | | |
| 210 | Boltono | | 288 | 0,00 | 3,00 | 0,00 | 3,00 | 1 | 1 | 0 | 3,00 | | | | | | | | | | | | | | | | | | |
| 211 | non | | NR | 0,00 | 0,00 | 3,00 | 3,00 | 1 | 1 | 0 | | | | | | | | | | | 3,00 | | | | | | | | |
| 212 | suitenguuyama | | NR | 0,00 | 0,00 | 3,00 | 3,00 | 1 | 1 | 0 | | | | | | | | | | | 3,00 | | | | | | | | |
| 213 | Unagiyutaka | | 97 | 0,00 | 2,78 | 0,00 | 2,78 | 3 | 3 | 0 | | 0,55 | | | | 0,13 | | | | | | | | | 2,10 | | | | |
| 214 | hukushohe | | NR | 0,00 | 0,00 | 2,50 | 2,50 | 1 | 1 | 0 | | | | | | | | | | | 2,50 | | | | | | | | |
| 215 | Kotochikushi | | NR | 0,00 | 0,00 | 2,50 | 2,50 | 1 | 1 | 0 | | | | | | | | | | 2,50 | | | | | | | | | |
| 216 | Tetsunoryuu | | NR | 0,00 | 0,00 | 2,50 | 2,50 | 1 | 1 | 0 | | | | 2,50 | | | | | | | | | | | | | | | |
| 217 | Tsupparitaro | | 87 | 0,00 | 0,00 | 2,50 | 2,50 | 1 | 1 | 0 | | | | | | | | | | 2,50 | | | | | | | | | |
| 218 | Denho | | NR | 0,00 | 2,22 | 0,00 | 2,22 | 2 | 2 | 0 | | 0,55 | | | | | | | | | | | | | | | | 1,67 | |
| 219 | Axoneishin | | 135 | 0,00 | 0,00 | 2,00 | 2,00 | 1 | 1 | 0 | | | | | | | | | | 2,00 | | | | | | | | | |
| 220 | nomoichirou | | NR | 0,00 | 0,00 | 2,00 | 2,00 | 1 | 1 | 0 | | | | | | | | | | 2,00 | | | | | | | | | |
| 221 | Barusho | | NR | 0,00 | 0,00 | 2,00 | 2,00 | 1 | 1 | 0 | | | | | 2,00 | | | | | | | | | | | | | | |
| 222 | Koutouryu | | NR | 0,00 | 0,00 | 2,00 | 2,00 | 1 | 1 | 0 | | | | | | | | | | | | 2,00 | | | | | | | |
| 223 | Pirikarafuji | | NR | 0,00 | 1,93 | 0,00 | 1,93 | 2 | 1 | 0 | | | | | | 1,93 | | | | | | | | | | | | | |
| 224 | Kaiaikakaiko | | 202 | 0,00 | 1,71 | 0,00 | 1,71 | 3 | 1 | 0 | | | | | | 1,71 | | | | | | | | | | | | | |
| 225 | Onakaderu | | NR | 0,00 | 1,67 | 0,00 | 1,67 | 1 | 1 | 0 | | | | | | | | | | | | | | | | 1,67 | | | |
| 226 | Bakurayama | | NR | 0,00 | 1,50 | 0,00 | 1,50 | 1 | 1 | 0 | | | | | | 1,50 | | | | | | | | | | | | | |
| 227 | Chambone | | 159 | 0,00 | 1,50 | 0,00 | 1,50 | 1 | 1 | 0 | | | | | | 1,50 | | | | | | | | | | | | | |
| 228 | gohanokawarijiyuu | | NR | 0,00 | 0,00 | 1,50 | 1,50 | 1 | 1 | 0 | | | | | | | | | | | 1,50 | | | | | | | | |
| 229 | Emiroo | | NR | 0,00 | 1,50 | 0,00 | 1,50 | 1 | 1 | 0 | | | | | | | | | | | | | | | | | 1,50 | | |
| 230 | Kazutoyama | | 151 | 0,00 | 1,50 | 0,00 | 1,50 | 1 | 1 | 0 | | | | | | | | | | | | | | | | | 1,50 | | |
| 231 | Kotohirayama | | NR | 0,00 | 0,00 | 1,50 | 1,50 | 1 | 1 | 0 | | | | | | | | 1,50 | | | | | | | | | | | |
| 232 | Packamawashi | | 267 | 0,00 | 1,50 | 0,00 | 1,50 | 1 | 1 | 0 | | | 1,50 | | | | | | | | | | | | | | | | |
| 233 | Veshana | | NR | 0,00 | 0,00 | 1,50 | 1,50 | 1 | 1 | 0 | | | | | | | | | | | | 1,50 | | | | | | | |
| 234 | Wakudoyama | | NR | 0,00 | 0,00 | 1,50 | 1,50 | 1 | 1 | 0 | | | | 1,50 | | | | | | | | | | | | | | | |
| 235 | Yuushuzan | | NR | 0,00 | 0,00 | 1,50 | 1,50 | 1 | 1 | 0 | | | | | | | | 1,50 | | | | | | | | | | | |
| 236 | Kirinoumi | | NR | 0,00 | 1,43 | 0,00 | 1,43 | 1 | 1 | 0 | | | | | | | | | | | | | | | | | 1,43 | | |
| 237 | Monokuma | | NR | 0,00 | 1,15 | 0,00 | 1,15 | 1 | 1 | 0 | | | | | | 1,15 | | | | | | | | | | | | | |
| 238 | Morosophos | | 257 | 0,00 | 1,15 | 0,00 | 1,15 | 1 | 1 | 0 | | | | | | 1,15 | | | | | | | | | | | | | |
| 239 | Mumaru | | NR | 0,00 | 1,15 | 0,00 | 1,15 | 1 | 1 | 0 | | | | | | 1,15 | | | | | | | | | | | | | |
| 240 | Puchashuzon | | NR | 0,00 | 1,15 | 0,00 | 1,15 | 1 | 1 | 0 | | | | | | 1,15 | | | | | | | | | | | | | |
| 241 | TCCandler | | NR | 0,00 | 1,15 | 0,00 | 1,15 | 1 | 1 | 0 | | | | | | 1,15 | | | | | | | | | | | | | |
| 242 | BlackPinkMawashi | | NR | 0,00 | 0,00 | 1,00 | 1,00 | 1 | 1 | 0 | | | | | | | | | | | | 1,00 | | | | | | | |
| 243 | Goshobiyama | | NR | 0,00 | 0,00 | 1,00 | 1,00 | 1 | 1 | 0 | | | | 1,00 | | | | | | | | | | | | | | | |
| 244 | raitest | | 173 | 0,00 | 0,00 | 1,00 | 1,00 | 1 | 1 | 0 | | | | | | | | | | | 1,00 | | | | | | | | |
| 245 | Sentorea | | NR | 0,00 | 0,00 | 1,00 | 1,00 | 1 | 1 | 0 | | | | | | | | | | | 1,00 | | | | | | | | |
| 246 | Kaioshoryu | | 175 | 0,00 | 0,83 | 0,00 | 0,83 | 1 | 1 | 0 | | | | | | 0,83 | | | | | | | | | | | | | |
| 247 | Yagikunshu | | 205 | 0,00 | 0,83 | 0,00 | 0,83 | 1 | 1 | 0 | | | | | | 0,83 | | | | | | | | | | | | | |
| 248 | Zannah | | NR | 0,00 | 0,68 | 0,00 | 0,68 | 2 | 2 | 0 | | 0,55 | | | | 0,13 | | | | | | | | | | | | | |
| 249 | Hidenotora | | NR | 0,00 | 0,00 | 0,60 | 0,60 | 1 | 1 | 0 | | | | 0,60 | | | | | | | | | | | | | | | |
| 250 | Totorofuji | | NR | 0,00 | 0,00 | 0,60 | 0,60 | 1 | 1 | 0 | | | | 0,60 | | | | | | | | | | | | | | | |
| 251 | Arienee | | NR | 0,00 | 0,56 | 0,00 | 0,56 | 2 | 1 | 0 | | | | | | 0,56 | | | | | | | | | | | | | |
| 252 | Yokoshima | | 264 | 0,00 | 0,56 | 0,00 | 0,56 | 2 | 1 | 0 | | | | | | 0,56 | | | | | | | | | | | | | |
| 253 | Yoshiazuma | | NR | 0,00 | 0,56 | 0,00 | 0,56 | 2 | 1 | 0 | | | | | | 0,56 | | | | | | | | | | | | | |
| 254 | Haidouzo | | 2 | 0,00 | 0,55 | 0,00 | 0,55 | 1 | 1 | 0 | | | | | | | | | | | | | | | | | | 0,55 | |
| 255 | Kyodaitimu | | 199 | 0,00 | 0,55 | 0,00 | 0,55 | 1 | 1 | 0 | | 0,55 | | | | | | | | | | | | | | | | | |
| 256 | Taikanute | | NR | 0,00 | 0,55 | 0,00 | 0,55 | 1 | 1 | 0 | | | | | | | | | | | | | | | | | | 0,55 | |
| 257 | sakimai | | NR | 0,00 | 0,00 | 0,50 | 0,50 | 1 | 1 | 0 | | | | | | | | | | | 0,50 | | | | | | | | |
| 258 | Tragikomy | | 167 | 0,00 | 0,50 | 0,00 | 0,50 | 1 | 1 | 0 | | | | | | | | | | | | | | | | | 0,50 | | |
| 259 | Ichimawasahi | | NR | 0,00 | 0,43 | 0,00 | 0,43 | 1 | 1 | 0 | | | | | | 0,43 | | | | | | | | | | | | | |
| 260 | Tamakirin | | NR | 0,00 | 0,43 | 0,00 | 0,43 | 1 | 1 | 0 | | | | | | 0,43 | | | | | | | | | | | | | |
| 261 | kawazi | | NR | 0,00 | 0,00 | 0,25 | 0,25 | 1 | 1 | 0 | | | | | | | | 0,25 | | | | | | | | | | | |
| 262 | Ottotto | | 95 | 0,00 | 0,00 | 0,25 | 0,25 | 1 | 1 | 0 | | | | | | | | 0,25 | | | | | | | | | | | |
| 263 | Aihara | | NR | 0,00 | 0,13 | 0,00 | 0,13 | 1 | 1 | 0 | | | | | | 0,13 | | | | | | | | | | | | | |
| 264 | Gobofuji | | 211 | 0,00 | 0,13 | 0,00 | 0,13 | 1 | 1 | 0 | | | | | | 0,13 | | | | | | | | | | | | | |
| 265 | KyleMaru | | 253 | 0,00 | 0,13 | 0,00 | 0,13 | 1 | 1 | 0 | | | | | | 0,13 | | | | | | | | | | | | | |
| 266 | Matsu | | NR | 0,00 | 0,13 | 0,00 | 0,13 | 1 | 1 | 0 | | | | | | 0,13 | | | | | | | | | | | | | |
| 267 | Mukanibaru | | 93 | 0,00 | 0,13 | 0,00 | 0,13 | 1 | 1 | 0 | | | | | | 0,13 | | | | | | | | | | | | | |
| 268 | Taltezy20 | | 263 | 0,00 | 0,13 | 0,00 | 0,13 | 1 | 1 | 0 | | | | | | 0,13 | | | | | | | | | | | | | |
| 269 | Yeditoshi | | NR | 0,00 | 0,08 | 0,00 | 0,08 | 1 | 1 | 0 | | | | | | | | | | | | | | | | | 0,08 | | |
---
2020 Nations' World Championship Medal Table:

TOTAL
COUNT
TOTAL
BS
CG
DTS
GTB
TH
ISP
JG
NC
ODD
OBG
POG
RS
SCS
S-O
S-Q
S-T
SG
TTT
UDH
G
S
B
G
S
B
G
S
B
G
S
B
G
S
B
G
S
B
G
S
B
G
S
B
G
S
B
G
S
B
G
S
B
G
S
B
G
S
B
G
S
B
G
S
B
G
S
B
G
S
B
G
S
B
G
S
B


Japan
62
16
23
23
1
1
1
1
1
1
1
2
1
1
1
1
2
4
2
2
3
1
2
2
2
1
1
1
1
3
1
2
1
2
1
3
3
1
1
2
4
1


Germany
59
7
28
24
5
2
1
2
5
1
1
3
1
1
1
1
2
2
1
2
1
1
1
1
1
1
1
3
3
1
4
3
1
1
2
2
1


Unknown Nationality
44
15
16
13
1
1
1
1
3
3
2
1
1
1
2
4
4
1
2
3
1
2
1
1
1
1
1
2
2
1


United States
38
11
16
11
2
1
1
1
1
1
1
2
2
1
1
1
1
1
1
2
1
1
1
1
2
1
1
1
1
2
1
1
2
1
1


United Kingdom
23
7
10
6
1
1
2
1
2
1
1
1
1
2
2
1
2
2
2
1


Portugal
18
3
10
5
1
1
2
1
2
1
1
2
2
2
1
1
1


France
15
5
3
7
1
2
1
1
1
1
1
1
1
2
1
2


Poland
15
4
3
8
2
1
1
1
1
1
1
1
3
2
1


Switzerland
15
3
7
5
1
1
1
1
1
1
1
1
1
1
2
1
1
1


Austria
9
4
4
1
1
1
1
1
1
1
1
1
1


Hungary
8
4
1
3
1
1
2
1
2
1


Canada
7
3
1
3
1
1
1
1
1
1
1


San Marino
6
4
2
1
1
1
1
1
1


Greece
5
2
1
2
1
1
1
1
1


Taiwan
5
1
2
2
1
1
1
1
1


Denmark
5
1
1
3
1
1
1
1
1


New Zealand
4
1
1
2
1
1
2


Israel
3
2
1
1
1
1


Bulgaria
3
2
1
1
1
1


Spain
3
1
2
1
1
1


Netherlands
2
1
1
1
1


2
1
1
1
1


Sweden
2
2
1
1


Italy
1
1
1


Brazil
1
1
1


Mongolia
1
1
1


Honduras
1
1
1


Iraq
1
1
1


Belgium
1
1
1