---
THE 2016 SB SUMO GAMES WORLD CHAMPIONSHIP: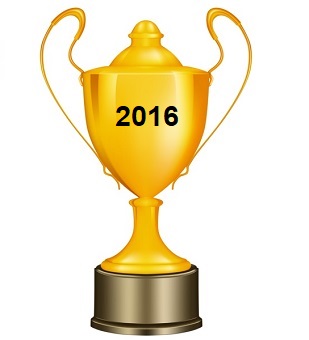 After the SUPER BANZUKE Masters Series emerged again from its ashes with an entirely new game concept, and a whole new set of rules, it was only a logical step to take the idea to the next level. In the SBMS, sumo games players earn points by finishing in the top-10 of SUPER BANZUKE-sanctioned games to compete for the Green Mawashi, which is awarded to the player who has the best overall performance at a basho, winning the "Super-Yusho", if you will. See the SBMS page for details on that.

The SUPER BANZUKE Sumo Games World Championship then takes all the points earned by each player in the SBMS all year long, and combines them to determine who was the best of the best for the entire year, and proclaiming that elite player the Sumo Games World Champion! :-)
---
PREVIOUS SB SUMO GAMES WORLDCHAMPIONSHIPS: 2004 2005 2006 2007 2008 2009 2010 2011 2012 2013 2014 2015


---
The FINAL 2016 World Championship Standings:

(After Kyushu Basho 2016 - 6 Events)




The 2016 Sumo Games
World Champion is:

Pandaazuma!

---




---

---

2016 World Shukun-sho Champion:

Pandaazuma
(4 Total Yusho)




---

---

2016 World Gino-sho Champion:

Pandaazuma
(107.11 Points)




---

---

2016 World Kanto-sho Champion:

Gurowake
(40 Total Scores)


Pandaazuma won his second World Championship title after 2014, with Gurowake and Kitakachiyama also finishing north of 200 points.


---
The Current 2016 Top-10 Sumo Gamers:



Leader



Pandaazuma




Second Place



Gurowake




Third Place



Kitakachiyama




Fourth Place



ScreechingOwl




Fifth Place



Susanoo




Sixth Place



chishafuwaku




Seventh Place



Norizo




Eighth Place



Konosato




Ninth Place



Haidouzo




Tenth Place



Randomitsuki






---
2016 Hall of World Champions:

2016 Daily Games World Champion



Haidouzo




2016 Pre-Basho Games World Champion



Pandaazuma



---

Bench Sumo
World Champion



Kitakachiyama




Chaingang
World Champion



Nantonoyama




Tipp-Spiel
World Champion



Mischashimaru




Fantasy Sumo
World Champion



MussenoYama




GTB
World Champion



Heriokuno




Totoro's Hoshitori
Co-World Champion



Konosato




Totoro's Hoshitori
World Champion



Kotononami


ISP
World Champion



Unkonoyama




Juryo Game
World Champion



Takanorappa


Paper Oyakata
Co-World Champion



Sebunshu


Paper Oyakata
Co-World Champion



Junboko


Sekitori Oracle
World Champion



Pandaazuma


Norizo Cup
World Champion



Norizo


Odd Sumo
World Champion



Kaiomitsuki


Sekitori Quad
World Champion



ScreechingOwl


Roto Sumo
World Champion



Korinokoishi


Sumo Game
World Champion



Norizo


Sekitori-Toto
World Champion



Gurowake


UDH
Co-World Champion



Kitakachiyama


UDH
Co-World Champion



Ganzohnesushi


Salarycap Sumo
World Champion



Chishafuwaku


Ozumo Bingo
World Champion



Gibuten


Turn The Tide
World Champion



Haidouzo
2016 Sumo Games World Championship Standings:

| | | | | | | | | | | | | | | | | | | | | | | | | | | | | | | |
| --- | --- | --- | --- | --- | --- | --- | --- | --- | --- | --- | --- | --- | --- | --- | --- | --- | --- | --- | --- | --- | --- | --- | --- | --- | --- | --- | --- | --- | --- | --- |
| | PLAYER | NA | LY | Gino | Daily | Pre-B | TOT | # | G | Y | BS | CG | DTS | FS | GTB | TH | IS | JG | POG | S-O | NC | OBG | ODD | S-Q | RS | SG | S-T | UDH | SCS | TTT |
| 1 | Pandaazuma | | 5 | 89,38 | 89,38 | 160,91 | 250,29 | 39 | 18 | 5 | 16,43 | 15,00 | 18,50 | 0,75 | 25,50 | | | 6,00 | 2,00 | 51,50 | 22,66 | 11,00 | 1,00 | 10,77 | 12,00 | 2,14 | 12,58 | 11,50 | 18,00 | 12,96 |
| 2 | Gurowake | | 3 | 89,16 | 89,16 | 126,50 | 215,66 | 41 | 15 | 3 | 12,79 | 4,81 | 4,00 | | 9,00 | 7,00 | | | | 32,00 | 22,50 | | 4,00 | 13,38 | 27,00 | 11,60 | 21,74 | 15,00 | 14,00 | 16,84 |
| 3 | Kitakachiyama | | 18 | 80,50 | 126,10 | 80,50 | 206,60 | 37 | 15 | 5 | 38,00 | 3,64 | 2,50 | | 10,00 | 8,00 | 14,45 | 7,00 | | 13,50 | 6,00 | 11,00 | | 10,82 | | 18,14 | 12,91 | 25,00 | | 25,64 |
| 4 | ScreechingOwl | | 12 | 88,83 | 103,25 | 88,83 | 192,08 | 32 | 15 | 4 | 23,00 | | 20,00 | | | 14,50 | 10,65 | 21,33 | | 22,50 | 14,00 | 1,00 | 3,00 | 28,38 | 10,00 | 2,14 | 9,58 | 5,50 | | 6,50 |
| 5 | Susanoo | | 14 | 84,05 | 84,05 | 105,61 | 189,66 | 33 | 19 | 4 | 19,93 | 18,00 | 2,00 | 3,50 | 1,20 | | 10,60 | 15,33 | 1,50 | 11,00 | 9,83 | 10,25 | 15,00 | 12,90 | 16,00 | 2,14 | 3,18 | 15,00 | 22,00 | 0,30 |
| 6 | chishafuwaku | | 30 | 69,42 | 69,42 | 116,58 | 186,00 | 29 | 16 | 3 | | 6,47 | | 10,00 | 9,00 | | 7,50 | 7,00 | 8,00 | 18,00 | 17,25 | 15,00 | 22,00 | 9,23 | | 21,86 | 0,74 | 8,33 | 24,00 | 1,62 |
| 7 | Norizo | | 13 | 77,83 | 77,83 | 103,08 | 180,91 | 26 | 12 | 3 | 5,75 | 5,50 | | 0,75 | | | | | 15,00 | 20,00 | 36,33 | 23,00 | 17,00 | 11,56 | 8,00 | 27,36 | 10,66 | | | |
| 8 | Konosato | | 15 | 82,03 | 82,03 | 98,70 | 180,73 | 40 | 17 | 4 | 9,78 | 3,14 | 4,75 | | 23,20 | 23,00 | 0,55 | | 3,00 | 17,00 | | 3,00 | 14,00 | 18,91 | 4,00 | 14,86 | 5,65 | 2,50 | 23,00 | 10,39 |
| 9 | Haidouzo | | 36 | 51,83 | 127,80 | 51,83 | 179,63 | 25 | 14 | 3 | 10,00 | | 8,00 | | | 12,00 | 4,65 | 10,00 | 5,50 | | | 6,33 | 9,00 | 21,58 | 1,00 | 24,14 | | 12,00 | 5,00 | 50,43 |
| 10 | Randomitsuki | | 10 | 80,50 | 80,50 | 89,50 | 170,00 | 30 | 16 | 2 | 20,75 | 3,00 | 1,50 | | 16,50 | 11,00 | 3,90 | | | 27,50 | 7,50 | 3,00 | 16,00 | 2,33 | 4,00 | | 21,49 | 7,00 | 13,00 | 11,53 |
| 11 | Kotononami | | 8 | 69,47 | 69,47 | 80,10 | 149,57 | 27 | 15 | 2 | | 5,00 | | 7,00 | | 23,00 | 17,23 | 2,50 | 2,50 | 3,75 | 3,85 | 23,00 | 5,00 | | 3,50 | 16,74 | 14,00 | 11,00 | | 11,50 |
| 12 | Ganzohnesushi | | 20 | 51,60 | 51,60 | 84,60 | 136,20 | 22 | 14 | 2 | 12,00 | 10,00 | | 0,60 | 14,50 | 5,00 | 1,75 | | 5,00 | 24,50 | 8,00 | | | 0,82 | 2,00 | 2,14 | | 25,00 | | 24,89 |
| 13 | Andoreasu | | 1 | 42,00 | 88,43 | 42,00 | 130,43 | 26 | 13 | 3 | | 18,00 | 20,00 | | | | 12,75 | 5,00 | | 14,00 | | 6,00 | 6,00 | 7,67 | | 2,50 | 16,98 | 1,00 | 16,00 | 4,53 |
| 14 | Doitsuyama | | 48 | 23,25 | 23,25 | 107,00 | 130,25 | 17 | 11 | 4 | 9,00 | 13,50 | | 15,00 | | 15,00 | 0,75 | 18,50 | 10,00 | 18,00 | | 14,00 | | | 15,00 | | | 1,50 | | |
| 15 | Kaiomitsuki | | 16 | 58,50 | 59,72 | 58,50 | 118,22 | 24 | 12 | 1 | | 3,00 | | | | 13,00 | 0,75 | 2,50 | | 5,50 | | 6,00 | 41,00 | 2,23 | 13,50 | | 6,54 | | 18,00 | 6,20 |
| 16 | Kuroimori | | 7 | 48,53 | 48,53 | 66,50 | 115,03 | 22 | 14 | 1 | 2,74 | | | 12,00 | 6,50 | 3,00 | | 7,00 | | 8,00 | 12,00 | | 3,00 | 17,95 | | 9,00 | 10,00 | 16,00 | 2,00 | 5,84 |
| 17 | Terarno | | 49 | 47,93 | 47,93 | 64,83 | 112,76 | 17 | 11 | 1 | | | | | | 10,50 | 9,00 | 12,00 | 3,00 | | 15,00 | 6,33 | | 10,00 | 6,00 | 11,60 | 17,33 | 12,00 | | |
| 18 | Andonishiki | | 35 | 34,83 | 76,20 | 34,83 | 111,03 | 17 | 11 | 3 | | 15,00 | 10,00 | | 6,83 | 3,00 | 15,00 | 12,00 | | | | | 25,00 | 2,23 | | 3,10 | 5,87 | | 13,00 | |
| 19 | Sokkenaiyama | | 233 | 39,00 | 70,71 | 39,00 | 109,71 | 17 | 11 | 4 | | 12,17 | 2,50 | | | | 2,23 | 2,00 | 7,00 | | 12,00 | 18,00 | 23,00 | 15,05 | | | 15,67 | | | 0,09 |
| 20 | Jejima | | 28 | 27,05 | 27,05 | 82,66 | 109,71 | 17 | 12 | 1 | | 9,14 | | 7,00 | 0,33 | 6,00 | 5,00 | 15,50 | 12,00 | | 0,33 | 8,00 | | 12,91 | 12,00 | | | 21,50 | | |
| 21 | Sebunshu | | 43 | 40,31 | 40,31 | 62,50 | 102,81 | 17 | 10 | 1 | | | 12,00 | 6,00 | | 21,00 | | | 16,00 | | | 14,50 | | 2,90 | | 20,00 | 0,74 | | 5,00 | 4,67 |
| 22 | Flohru | | 6 | 41,93 | 57,51 | 41,93 | 99,44 | 25 | 15 | 1 | 9,39 | | 1,50 | 0,60 | 6,33 | 5,00 | 3,90 | 5,00 | | | | | 8,00 | 2,28 | 7,50 | 13,00 | 15,00 | 0,50 | 17,00 | 4,44 |
| 23 | Asashosakari | | 11 | 47,62 | 47,62 | 49,45 | 97,07 | 18 | 12 | 1 | 5,75 | 14,50 | | 9,00 | 3,45 | 2,00 | 7,50 | | 14,00 | 1,00 | | | | 3,67 | | | 1,20 | 20,00 | | 15,00 |
| 24 | Choshu-yuki | | 17 | 45,67 | 45,67 | 48,43 | 94,10 | 17 | 10 | 2 | | 7,50 | | | | 15,00 | 7,50 | | | 17,75 | 10,43 | 0,25 | 27,00 | 3,00 | 5,00 | | 0,67 | | | |
| 25 | Mariohana | | 61 | 26,10 | 26,10 | 64,50 | 90,60 | 16 | 12 | 1 | | 0,50 | | | 7,00 | 12,00 | 0,55 | 2,00 | | 1,00 | | 10,00 | 8,00 | 12,91 | 20,00 | | | 12,50 | | 4,14 |
| 26 | Metzinowaka | | 24 | 42,00 | 48,32 | 42,00 | 90,32 | 14 | 11 | 3 | 15,86 | | 10,00 | 4,00 | | 6,00 | | 15,00 | | 5,00 | | | | 1,96 | 6,00 | 17,50 | 3,00 | 6,00 | | |
| 27 | Ruziklao | | 42 | 23,39 | 23,39 | 66,00 | 89,39 | 14 | 9 | 3 | 12,86 | 9,00 | | | | 15,00 | | 2,00 | | | 21,00 | | | | 5,00 | | | 8,00 | 15,00 | 1,53 |
| 28 | nomadwolf | | 184 | 23,20 | 23,20 | 62,50 | 85,70 | 11 | 7 | 2 | | | | | | 18,00 | | | 15,00 | 14,50 | | 12,00 | | 11,77 | | | | 3,00 | | 11,43 |
| 29 | DeRosa | | 19 | 35,51 | 35,51 | 48,50 | 84,01 | 11 | 9 | 2 | | | | | | | | | 5,00 | 11,50 | 7,00 | 15,00 | 12,00 | 15,00 | | 6,60 | 1,91 | | 10,00 | |
| 30 | Taka | | 4 | 21,75 | 60,96 | 21,75 | 82,71 | 20 | 12 | 0 | 13,43 | | 6,00 | 4,00 | | | | 5,50 | | | 6,00 | 0,25 | 4,00 | 10,77 | | | 10,00 | 4,00 | 2,00 | 16,76 |
| 31 | Senkoho | | 38 | 26,00 | 55,75 | 26,00 | 81,75 | 10 | 9 | 3 | | | 15,75 | 10,00 | 4,50 | | | | | 1,00 | | | 10,00 | 15,00 | | | | 5,50 | 5,00 | 15,00 |
| 32 | Smoczayama | | 2 | 25,70 | 25,70 | 56,00 | 81,70 | 15 | 12 | 1 | 0,60 | | | 5,00 | 12,00 | 15,00 | | | | 12,00 | | 5,50 | 4,00 | 0,05 | 5,00 | | 16,91 | 1,50 | | 4,14 |
| 33 | Tenshinhan | | 27 | 23,56 | 23,56 | 47,91 | 71,47 | 18 | 11 | 0 | | 1,67 | 1,75 | | 8,33 | | | 3,50 | | 6,75 | | 3,00 | 10,00 | 10,05 | | | | 4,33 | 22,00 | 0,09 |
| 34 | Unkonoyama | | 37 | 13,00 | 54,13 | 13,00 | 67,13 | 11 | 8 | 2 | | 0,14 | | | | | 30,60 | | | | | 10,00 | 10,00 | 1,96 | | | 11,00 | | 3,00 | 0,43 |
| 35 | Kaiowaka | | 34 | 27,50 | 37,06 | 27,50 | 64,56 | 16 | 9 | 1 | | 8,00 | 3,00 | | | | 3,98 | | 5,50 | | 15,00 | | | 4,29 | | | 6,40 | | 7,00 | 11,39 |
| 36 | Achiyama | | 31 | 26,75 | 34,96 | 26,75 | 61,71 | 11 | 7 | 1 | 2,00 | 7,50 | | 0,75 | | 11,00 | 12,23 | | | | | | | 13,23 | 15,00 | | | | | |
| 37 | Gaijingai | | 39 | 25,33 | 36,09 | 25,33 | 61,42 | 15 | 9 | 0 | 7,25 | 7,50 | | | | | 15,50 | 2,50 | | | | | | 4,14 | | | 1,27 | 10,83 | 12,00 | 0,43 |
| 38 | Gibuten | | 26 | 8,71 | 8,71 | 51,50 | 60,21 | 9 | 7 | 0 | | 0,14 | | | | | 3,90 | 8,00 | 10,00 | | | 25,50 | | 4,67 | | | | | 8,00 | |
| 39 | Yassier | | 108 | 0,00 | 59,73 | 0,00 | 59,73 | 9 | 3 | 2 | | | 21,00 | | | | | | | | | | | | | 23,00 | | | | 15,73 |
| 40 | Takanorappa | | 40 | 10,39 | 10,39 | 47,83 | 58,22 | 11 | 7 | 1 | | 6,33 | | | | | 2,23 | 25,00 | | 6,00 | 11,83 | | | | | | | 5,00 | | 1,83 |
| 41 | Hironoumi | | 104 | 14,67 | 14,67 | 42,25 | 56,92 | 10 | 8 | 0 | | 1,67 | | | | | | 8,00 | | | 5,00 | 11,25 | 2,00 | 11,00 | 8,00 | | | 10,00 | | |
| 42 | Jakusotsu | | 109 | 15,00 | 41,34 | 15,00 | 56,34 | 10 | 8 | 1 | 18,14 | 6,33 | 0,75 | | 15,00 | | | | | | | | 5,00 | 0,05 | | | 0,07 | | | 11,00 |
| 43 | Kintamayama | | 29 | 11,00 | 41,48 | 11,00 | 52,48 | 9 | 5 | 0 | 20,11 | 10,00 | | | | 11,00 | | | | | | | | | | | 11,07 | | | 0,30 |
| 44 | Nantonoyama | | NR | 25,00 | 27,18 | 25,00 | 52,18 | 8 | 7 | 2 | | 23,00 | | | 15,00 | | 1,75 | | | | | 9,00 | 2,00 | | | | | | 1,00 | 0,43 |
| 45 | Pitinosato | | 51 | 23,83 | 27,36 | 23,83 | 51,19 | 9 | 6 | 1 | 15,36 | | 12,00 | | 15,00 | 5,00 | | 3,50 | | | | | | | | | | 0,33 | | |
| 46 | Torafujii | | 72 | 0,00 | 0,00 | 51,00 | 51,00 | 7 | 5 | 1 | | | | | | 15,00 | | 2,50 | | 14,00 | | | | | 9,50 | | | 10,00 | | |
| 47 | Rowitoro | | 90 | 9,00 | 41,07 | 9,00 | 50,07 | 7 | 5 | 0 | | 15,00 | | | | | 18,50 | | | | | | | 2,90 | 9,00 | | 4,67 | | | |
| 48 | Saruyama | | 92 | 6,00 | 43,27 | 6,00 | 49,27 | 8 | 5 | 1 | | | | | | | 7,50 | | | | | | 29,00 | 2,33 | 6,00 | | | | | 4,44 |
| 49 | Aome | | 89 | 12,09 | 12,09 | 37,00 | 49,09 | 10 | 8 | 0 | | | 5,00 | 9,00 | | | | 12,00 | 10,00 | | 4,00 | | | 5,13 | | | | 2,00 | | 1,96 |
| 50 | Korinokoishi | | NR | 11,73 | 11,73 | 35,50 | 47,23 | 8 | 5 | 0 | | 7,50 | | 3,50 | | | | 2,00 | | | | | | | 30,00 | | | | | 4,23 |
| 51 | Mmikasazuma | | 41 | 18,80 | 18,80 | 28,35 | 47,15 | 10 | 8 | 1 | | | | 0,60 | | 6,00 | 7,50 | 15,00 | | 5,75 | | | | | 1,00 | | 11,00 | | | 0,30 |
| 52 | Bill | | 33 | 12,23 | 12,23 | 32,00 | 44,23 | 12 | 9 | 0 | | 0,50 | | 6,00 | | 12,00 | 2,23 | | | | | 12,00 | | 2,90 | 2,00 | 4,64 | | | | 1,96 |
| 53 | Kyodaitimu | | 57 | 19,55 | 19,55 | 23,00 | 42,55 | 7 | 4 | 1 | | | | | | | 16,50 | | 15,00 | | | | | 3,05 | 8,00 | | | | | |
| 54 | Mischashimaru | | 78 | 10,00 | 31,30 | 10,00 | 41,30 | 5 | 4 | 0 | 8,00 | | 23,00 | | | | | | | | | | | | 10,00 | | | | | 0,30 |
| 55 | Ketsukai | | 54 | 9,00 | 9,00 | 28,50 | 37,50 | 5 | 5 | 0 | | 9,00 | | | 9,00 | 10,00 | | 5,50 | | | | | | | 4,00 | | | | | |
| 56 | Suwihuto | | NR | 17,41 | 17,41 | 20,00 | 37,41 | 6 | 5 | 0 | | 5,50 | | | | | | | | | | | 10,00 | 1,91 | | | | 8,00 | 12,00 | |
| 57 | KikoCookie | | 132 | 7,50 | 29,55 | 7,50 | 37,05 | 6 | 5 | 1 | | 12,00 | | 6,00 | | | 15,55 | | | | | | 2,00 | | 1,50 | | | | | |
| 58 | Gonzaburow | | 25 | 10,63 | 10,63 | 26,03 | 36,66 | 14 | 10 | 0 | | 0,14 | 9,00 | | 2,70 | | | 9,83 | | 1,50 | | 1,00 | | 0,82 | 5,00 | | 0,67 | | 6,00 | |
| 59 | ayagawa | | 67 | 11,97 | 11,97 | 24,00 | 35,97 | 8 | 5 | 1 | | | | | | 6,00 | | | | 3,00 | | | 7,00 | | | | | | 15,00 | 4,97 |
| 60 | Andrasoyamawaka | | 170 | 9,00 | 25,74 | 9,00 | 34,74 | 7 | 5 | 0 | | | | | | | | | | | | | | 4,14 | 9,00 | 10,00 | 10,07 | | | 1,53 |
| 61 | Gernobono | | 22 | 0,00 | 34,17 | 0,00 | 34,17 | 6 | 5 | 0 | 2,50 | | 11,00 | | | | | | | | | | 12,00 | 8,24 | | | | | | 0,43 |
| 62 | Holleshoryu | | 135 | 12,98 | 12,98 | 18,83 | 31,81 | 7 | 6 | 1 | | | 9,00 | 15,00 | | | 1,75 | 1,50 | | | | | | 2,23 | | | | 2,33 | | |
| 63 | Bunijiman | | 129 | 11,79 | 11,79 | 20,00 | 31,79 | 8 | 6 | 0 | | 2,14 | | | | 11,00 | 3,90 | | | | | 6,00 | | | 3,00 | | | | | 5,75 |
| 64 | Profomisakari | | 55 | 14,37 | 14,37 | 16,50 | 30,87 | 10 | 6 | 0 | | | | | | | | 5,50 | | 3,00 | | | | 13,33 | | | 0,74 | | 8,00 | 0,30 |
| 65 | Furanohana | | 66 | 9,35 | 9,35 | 21,50 | 30,85 | 6 | 4 | 0 | | | | | | | 1,35 | 4,50 | | | | | 8,00 | | 17,00 | | | | | |
| 66 | Sugawara Isaocchi | | 162 | 0,00 | 0,00 | 30,50 | 30,50 | 3 | 3 | 1 | | | | | | | | | 15,00 | | 10,00 | 5,50 | | | | | | | | |
| 67 | Heriokuno | | 155 | 0,00 | 0,00 | 29,33 | 29,33 | 3 | 1 | 1 | | | | | 29,33 | | | | | | | | | | | | | | | |
| 68 | Oshirokita | | 44 | 11,78 | 11,78 | 16,50 | 28,28 | 5 | 4 | 0 | | 9,00 | | | 4,50 | 12,00 | 2,78 | | | | | | | | | | | | | |
| 69 | Frinkanohana | | 21 | 6,37 | 6,37 | 21,50 | 27,87 | 5 | 5 | 0 | | | | | | | | 8,00 | | 4,50 | | | | 2,23 | | | | 9,00 | | 4,14 |
| 70 | Akinomaki | | 235 | 0,00 | 0,00 | 27,33 | 27,33 | 3 | 2 | 0 | | | | | 15,33 | | | | | | | | | | | | | 12,00 | | |
| 71 | Tikozan | | 188 | 12,00 | 15,00 | 12,00 | 27,00 | 2 | 2 | 1 | | | 15,00 | | | | | 12,00 | | | | | | | | | | | | |
| 72 | Feginowaka | | 87 | 9,58 | 16,58 | 9,58 | 26,16 | 7 | 3 | 0 | | 1,67 | | | 9,58 | | | | | | | | | | | | 14,91 | | | |
| 73 | Fujisan | | 23 | 6,00 | 20,13 | 6,00 | 26,13 | 8 | 7 | 0 | | | 6,33 | | 3,50 | | 0,55 | | | | 2,50 | | | 0,05 | | | 11,67 | | | 1,53 |
| 74 | Takanosushi | | 238 | 8,00 | 18,00 | 8,00 | 26,00 | 3 | 2 | 0 | | | | | | | | | | | | | | | 8,00 | 18,00 | | | | |
| 75 | Ogawa | | 79 | 0,00 | 0,00 | 26,00 | 26,00 | 2 | 2 | 1 | | | | | | | | | 15,00 | | | 11,00 | | | | | | | | |
| 76 | Yubinhaad | | NR | 0,00 | 0,00 | 25,50 | 25,50 | 3 | 2 | 1 | | | | | 16,50 | 9,00 | | | | | | | | | | | | | | |
| 77 | Neko | | 137 | 4,43 | 4,43 | 21,00 | 25,43 | 4 | 4 | 1 | | | | | | | | 15,00 | | | | | | 2,90 | | | | | 6,00 | 1,53 |
| 78 | shimodahito | | 161 | 0,00 | 0,00 | 25,00 | 25,00 | 2 | 2 | 1 | | | | | 10,00 | | | | | | | | | | | | | 15,00 | | |
| 79 | Herritarooo | | 253 | 0,00 | 24,90 | 0,00 | 24,90 | 4 | 2 | 0 | | | | | | | 14,23 | | | | | | | | | | 10,67 | | | |
| 80 | Kamogawa | | 103 | 0,00 | 24,14 | 0,00 | 24,14 | 4 | 4 | 0 | | | 5,00 | | | | 10,00 | | | | | | 5,00 | | | | | | | 4,14 |
| 81 | MussenoYama | | 159 | 0,00 | 0,00 | 24,00 | 24,00 | 2 | 1 | 0 | | | | 24,00 | | | | | | | | | | | | | | | | |
| 82 | airak | | 195 | 0,00 | 0,00 | 23,50 | 23,50 | 3 | 2 | 1 | | | | | | | | | 5,00 | | | 18,50 | | | | | | | | |
| 83 | Tainosen | | 69 | 0,00 | 23,05 | 0,00 | 23,05 | 6 | 4 | 0 | | | | | | | 4,45 | | | | | | | 0,77 | | | 12,08 | | | 5,75 |
| 84 | Watashi | | 146 | 0,00 | 22,75 | 0,00 | 22,75 | 4 | 2 | 0 | 14,50 | | 8,25 | | | | | | | | | | | | | | | | | |
| 85 | Hana-ichi | | 94 | 0,00 | 22,60 | 0,00 | 22,60 | 4 | 4 | 1 | 15,00 | | 6,33 | | | | 0,60 | | | | | | | | | | 0,67 | | | |
| 86 | Junboko | | 208 | 0,00 | 0,00 | 22,58 | 22,58 | 4 | 2 | 0 | | | | | | | | | 16,00 | | | 6,58 | | | | | | | | |
| 87 | Heisikuomi | | NR | 0,00 | 22,00 | 0,00 | 22,00 | 2 | 1 | 0 | | | 22,00 | | | | | | | | | | | | | | | | | |
| 88 | B-sann | | 194 | 0,00 | 0,00 | 21,33 | 21,33 | 2 | 2 | 1 | | | | | | | | | | | 15,00 | 6,33 | | | | | | | | |
| 89 | Iginishiki | | 70 | 0,00 | 0,00 | 20,50 | 20,50 | 2 | 1 | 1 | | | | | | | | | | | | | | | | | | 20,50 | | |
| 90 | Kasamatsuri | | 190 | 6,53 | 6,53 | 13,50 | 20,03 | 6 | 3 | 0 | | | | | | | | 13,50 | | | | | 5,00 | | | | | | | 1,53 |
| 91 | Okisuruga | | 117 | 0,00 | 0,00 | 19,00 | 19,00 | 3 | 1 | 0 | | | | | 19,00 | | | | | | | | | | | | | | | |
| 92 | Anjoboshi | | 53 | 8,75 | 9,10 | 8,75 | 17,85 | 6 | 6 | 0 | | 3,50 | | | | 4,00 | 0,60 | 4,50 | | | 0,25 | | 5,00 | | | | | | | |
| 93 | Shirokuma | | 242 | 5,65 | 5,65 | 12,00 | 17,65 | 3 | 2 | 0 | | | | | | | 5,65 | | | | | | | | 12,00 | | | | | |
| 94 | Yamanoyama | | 204 | 0,00 | 0,00 | 17,50 | 17,50 | 2 | 2 | 1 | | | | | | | | | 15,00 | | 2,50 | | | | | | | | | |
| 95 | Seki Haruaki | | 50 | 0,00 | 0,00 | 17,33 | 17,33 | 3 | 3 | 0 | | | | 6,00 | | | | | | | | 6,33 | | | | | | 5,00 | | |
| 96 | Chocshoporyu | | 98 | 0,00 | 16,98 | 0,00 | 16,98 | 7 | 4 | 0 | 0,60 | | | | | | | | | | | | | 0,05 | | 5,24 | | | | 11,09 |
| 97 | Chiyonohana | | 257 | 1,75 | 1,75 | 15,00 | 16,75 | 2 | 2 | 1 | | | | | | | 1,75 | | | | | | | | 15,00 | | | | | |
| 98 | Rubensan | | 213 | 0,00 | 16,25 | 0,00 | 16,25 | 4 | 1 | 0 | 16,25 | | | | | | | | | | | | | | | | | | | |
| 99 | Wamahada | | 91 | 5,10 | 11,14 | 5,10 | 16,24 | 4 | 4 | 0 | | | 7,00 | | | | | | | | 0,60 | 4,50 | | | | | | | | 4,14 |
| 100 | Fujiyama | | 59 | 3,50 | 12,60 | 3,50 | 16,10 | 7 | 4 | 0 | | | | | | | | 3,50 | | | | | 1,00 | 4,67 | | | | | | 6,93 |
| 101 | Itachi | | 88 | 8,00 | 8,07 | 8,00 | 16,07 | 5 | 2 | 0 | 8,07 | | | | | | | 8,00 | | | | | | | | | | | | |
| 102 | Fukurou | | 106 | 0,00 | 0,00 | 16,00 | 16,00 | 2 | 1 | 0 | | | | | | | | | | | | | | | | | | 16,00 | | |
| 103 | Marushiki | | 158 | 0,00 | 0,00 | 16,00 | 16,00 | 2 | 2 | 0 | | | | | | | | 12,00 | | | | | | | 4,00 | | | | | |
| 104 | nomoichirou | | NR | 0,00 | 0,00 | 15,50 | 15,50 | 2 | 2 | 0 | | | | | | | | | 10,00 | | | 5,50 | | | | | | | | |
| 105 | Pepoetse | | 254 | 0,00 | 0,00 | 15,50 | 15,50 | 3 | 1 | 0 | | | | | | | | 15,50 | | | | | | | | | | | | |
| 106 | Hogashi | | 206 | 3,00 | 12,43 | 3,00 | 15,43 | 3 | 3 | 0 | | 12,00 | | | | | | | | | | | | | 3,00 | | | | | 0,43 |
| 107 | Konizan | | 105 | 0,33 | 15,00 | 0,33 | 15,33 | 2 | 2 | 1 | | 15,00 | | | | | | | | | | | | | | | | 0,33 | | |
| 108 | Futtokazan | | NR | 0,00 | 15,30 | 0,00 | 15,30 | 2 | 2 | 1 | | | | | | | 15,00 | | | | | | | | | | | | | 0,30 |
| 109 | Ravlen | | NR | 0,00 | 0,00 | 15,00 | 15,00 | 1 | 1 | 1 | | | | 15,00 | | | | | | | | | | | | | | | | |
| 110 | alishimaru | | NR | 0,00 | 0,00 | 15,00 | 15,00 | 1 | 1 | 1 | | | | 15,00 | | | | | | | | | | | | | | | | |
| 111 | Bafa | | 46 | 0,00 | 0,00 | 15,00 | 15,00 | 1 | 1 | 1 | | | | | | | | | | | 15,00 | | | | | | | | | |
| 112 | Gaanaa | | NR | 0,00 | 15,00 | 0,00 | 15,00 | 1 | 1 | 1 | | | | | | | | | | | | | | | | | 15,00 | | | |
| 113 | miniyokozuna | | NR | 0,00 | 0,00 | 15,00 | 15,00 | 1 | 1 | 1 | | | | | | | | | | | 15,00 | | | | | | | | | |
| 114 | Ryukyuyama | | NR | 0,00 | 0,00 | 15,00 | 15,00 | 1 | 1 | 1 | | | | 15,00 | | | | | | | | | | | | | | | | |
| 115 | Sumio | | 251 | 0,00 | 15,00 | 0,00 | 15,00 | 1 | 1 | 1 | | | | | | | | | | | | | | | | 15,00 | | | | |
| 116 | Hokuromitsu | | 181 | 0,00 | 14,86 | 0,00 | 14,86 | 2 | 2 | 0 | | | | | | | | | | | | | | | | 6,86 | 8,00 | | | |
| 117 | Mogurayama | | NR | 6,33 | 6,33 | 8,50 | 14,83 | 3 | 2 | 0 | | 6,33 | | 8,50 | | | | | | | | | | | | | | | | |
| 118 | Chankoyama | | 127 | 0,00 | 14,50 | 0,00 | 14,50 | 4 | 3 | 0 | | 12,00 | | | | | | | | | | | | | | | 0,67 | | | 1,83 |
| 119 | Oskanohana | | 9 | 5,00 | 9,20 | 5,00 | 14,20 | 5 | 4 | 0 | | 2,00 | | | 3,50 | | | | 1,50 | | | | | | | 7,20 | | | | |
| 120 | Minaminotora | | NR | 0,00 | 0,00 | 14,00 | 14,00 | 2 | 1 | 0 | | | | | | 14,00 | | | | | | | | | | | | | | |
| 121 | Wasarabiyama | | 189 | 0,00 | 0,00 | 14,00 | 14,00 | 4 | 2 | 0 | | | | | | | | | 6,00 | | | 8,00 | | | | | | | | |
| 122 | Reijinguoshan | | 52 | 0,00 | 13,70 | 0,00 | 13,70 | 5 | 3 | 0 | | | | | | | 2,23 | | | | | | | 0,05 | | | | | | 11,42 |
| 123 | Taiga | | 56 | 0,00 | 13,50 | 0,00 | 13,50 | 2 | 1 | 0 | | 13,50 | | | | | | | | | | | | | | | | | | |
| 124 | Chimatayama | | 212 | 0,00 | 12,93 | 0,00 | 12,93 | 3 | 1 | 0 | 12,93 | | | | | | | | | | | | | | | | | | | |
| 125 | Hakajusakari | | 192 | 6,00 | 6,82 | 6,00 | 12,82 | 5 | 3 | 0 | | | | | | | 0,75 | | | | | | | | 6,00 | | 6,07 | | | |
| 126 | Rupatengu | | 77 | 0,00 | 12,50 | 0,00 | 12,50 | 4 | 1 | 0 | | | | | | | | | | | | | | | | 12,50 | | | | |
| 127 | Heiershoryu | | NR | 0,00 | 12,25 | 0,00 | 12,25 | 2 | 1 | 0 | | | 12,25 | | | | | | | | | | | | | | | | | |
| 128 | 2ndnatsumi | | NR | 0,00 | 0,00 | 12,00 | 12,00 | 1 | 1 | 0 | | | | | | | | | 12,00 | | | | | | | | | | | |
| 129 | Asanomeshi | | 179 | 0,00 | 0,00 | 12,00 | 12,00 | 2 | 1 | 0 | | | | | | | | 12,00 | | | | | | | | | | | | |
| 130 | Akamiri | | 131 | 0,00 | 12,00 | 0,00 | 12,00 | 1 | 1 | 0 | | | 12,00 | | | | | | | | | | | | | | | | | |
| 131 | bisuke | | NR | 0,00 | 0,00 | 12,00 | 12,00 | 1 | 1 | 0 | | | | | | | | | 12,00 | | | | | | | | | | | |
| 132 | Chokonofuji | | NR | 0,00 | 0,00 | 12,00 | 12,00 | 1 | 1 | 0 | | | | | | | | | | | | | | | 12,00 | | | | | |
| 133 | Mimawari | | 147 | 0,00 | 12,00 | 0,00 | 12,00 | 1 | 1 | 0 | | | | | | | | | | | | | | | | 12,00 | | | | |
| 134 | Nekkonomiao | | NR | 0,00 | 0,00 | 12,00 | 12,00 | 1 | 1 | 0 | | | | 12,00 | | | | | | | | | | | | | | | | |
| 135 | Pukulu | | NR | 0,00 | 0,00 | 12,00 | 12,00 | 1 | 1 | 0 | | | | | 12,00 | | | | | | | | | | | | | | | |
| 136 | sail_Mountain | | NR | 0,00 | 0,00 | 12,00 | 12,00 | 1 | 1 | 0 | | | | | | | | | 12,00 | | | | | | | | | | | |
| 137 | wakaiouzenjou | | NR | 0,00 | 0,00 | 12,00 | 12,00 | 1 | 1 | 0 | | | | | | | | | | | 12,00 | | | | | | | | | |
| 138 | Yaseshirazu | | NR | 0,00 | 0,00 | 12,00 | 12,00 | 1 | 1 | 0 | | | | | | | | | 12,00 | | | | | | | | | | | |
| 139 | Getayukata | | 248 | 0,00 | 11,92 | 0,00 | 11,92 | 5 | 5 | 0 | 0,60 | | | | | | 0,60 | | | | | | 6,00 | 0,05 | | | 4,67 | | | |
| 140 | Chisaiyama | | 58 | 0,00 | 11,56 | 0,00 | 11,56 | 4 | 2 | 0 | | | | | | | 9,73 | | | | | | | | | | | | | 1,83 |
| 141 | Taxinohana | | 165 | 0,00 | 11,54 | 0,00 | 11,54 | 6 | 3 | 0 | | 1,81 | 9,00 | | | | | | | | | | | | | | | | | 0,73 |
| 142 | Kaiou | | NR | 0,00 | 0,00 | 11,00 | 11,00 | 2 | 2 | 0 | | | | | | | | | 3,00 | | 8,00 | | | | | | | | | |
| 143 | Arubaitoyama | | NR | 0,00 | 0,00 | 11,00 | 11,00 | 1 | 1 | 0 | | | | | | | | | | | | | | | | | | 11,00 | | |
| 144 | Wakahanada | | NR | 0,00 | 0,00 | 10,75 | 10,75 | 2 | 2 | 0 | | | | | 0,75 | | | 10,00 | | | | | | | | | | | | |
| 145 | Itachiyama | | 62 | 0,00 | 10,61 | 0,00 | 10,61 | 3 | 2 | 0 | 3,36 | | 7,25 | | | | | | | | | | | | | | | | | |
| 146 | Hagiwara | | 166 | 0,00 | 0,00 | 10,25 | 10,25 | 2 | 2 | 0 | | | | | | | | | | | 10,00 | 0,25 | | | | | | | | |
| 147 | Survivor | | 143 | 0,00 | 10,14 | 0,00 | 10,14 | 2 | 1 | 0 | | | | | | | | | | | | | | | | 10,14 | | | | |
| 148 | Manatsumai | | 130 | 0,00 | 10,02 | 0,00 | 10,02 | 4 | 2 | 0 | | 9,47 | | | | | 0,55 | | | | | | | | | | | | | |
| 149 | frank-san | | NR | 0,00 | 0,00 | 10,00 | 10,00 | 1 | 1 | 0 | | | | 10,00 | | | | | | | | | | | | | | | | |
| 150 | Narita | | NR | 0,00 | 0,00 | 10,00 | 10,00 | 1 | 1 | 0 | | | | | | | | | 10,00 | | | | | | | | | | | |
| 151 | SumOweN | | NR | 0,00 | 0,00 | 10,00 | 10,00 | 1 | 1 | 0 | | | | 10,00 | | | | | | | | | | | | | | | | |
| 152 | Chiyonosawa | | 45 | 0,00 | 0,00 | 10,00 | 10,00 | 1 | 1 | 0 | | | | | 10,00 | | | | | | | | | | | | | | | |
| 153 | Matagiyama | | NR | 0,00 | 0,00 | 10,00 | 10,00 | 1 | 1 | 0 | | | | 10,00 | | | | | | | | | | | | | | | | |
| 154 | Nachabo | | NR | 0,00 | 0,00 | 9,50 | 9,50 | 2 | 2 | 0 | | | | | | | | | 6,00 | | | 3,50 | | | | | | | | |
| 155 | Yumezukuri | | 252 | 0,00 | 9,50 | 0,00 | 9,50 | 2 | 1 | 0 | | | | | | | | | | | | | | | | 9,50 | | | | |
| 156 | Toonoryu | | 71 | 0,00 | 9,35 | 0,00 | 9,35 | 3 | 2 | 0 | | | | | | | | | | | | | | | | 0,60 | 8,75 | | | |
| 157 | Shinkansen | | NR | 0,00 | 9,33 | 0,00 | 9,33 | 2 | 1 | 0 | | | 9,33 | | | | | | | | | | | | | | | | | |
| 158 | Hakubayama | | NR | 0,00 | 9,10 | 0,00 | 9,10 | 2 | 1 | 0 | | | | | | | | | | | | | | | | 9,10 | | | | |
| 159 | Hironoyama | | 150 | 0,00 | 0,00 | 9,00 | 9,00 | 1 | 1 | 0 | | | | 9,00 | | | | | | | | | | | | | | | | |
| 160 | Kamakiriyama | | NR | 0,00 | 9,00 | 0,00 | 9,00 | 2 | 1 | 0 | | | | | | | | | | | | | | | | 9,00 | | | | |
| 161 | loner | | NR | 0,00 | 0,00 | 9,00 | 9,00 | 1 | 1 | 0 | | | | | | | | | 9,00 | | | | | | | | | | | |
| 162 | Maguroyama | | 193 | 0,00 | 9,00 | 0,00 | 9,00 | 1 | 1 | 0 | 9,00 | | | | | | | | | | | | | | | | | | | |
| 163 | Natsuki | | 160 | 0,00 | 0,00 | 9,00 | 9,00 | 1 | 1 | 0 | | | | 9,00 | | | | | | | | | | | | | | | | |
| 164 | Pikenoyama | | 201 | 0,00 | 0,00 | 9,00 | 9,00 | 1 | 1 | 0 | | | | | 9,00 | | | | | | | | | | | | | | | |
| 165 | Gawasukotto | | 168 | 0,00 | 8,64 | 0,00 | 8,64 | 4 | 3 | 0 | | | 4,00 | | | | | | | | | | | | | | 0,07 | | | 4,57 |
| 166 | Kurofuji | | 140 | 0,05 | 0,05 | 8,00 | 8,05 | 2 | 2 | 0 | | | | | | | | | | | | | | 0,05 | | | | | 8,00 | |
| 167 | noboribetumuroransiraoi | | NR | 0,00 | 0,00 | 8,00 | 8,00 | 1 | 1 | 0 | | | | | | | | | 8,00 | | | | | | | | | | | |
| 168 | bluelion | | NR | 0,00 | 0,00 | 8,00 | 8,00 | 1 | 1 | 0 | | | | | | | | | | | 8,00 | | | | | | | | | |
| 169 | Kibooyama | | NR | 0,00 | 8,00 | 0,00 | 8,00 | 1 | 1 | 0 | | | | | | | | | | | | | | | | 8,00 | | | | |
| 170 | Mayumi | | 217 | 0,00 | 8,00 | 0,00 | 8,00 | 1 | 1 | 0 | | | 8,00 | | | | | | | | | | | | | | | | | |
| 171 | Oshou | | 119 | 0,00 | 0,00 | 8,00 | 8,00 | 1 | 1 | 0 | | | | | | | | | 8,00 | | | | | | | | | | | |
| 172 | wuli | | 227 | 0,00 | 0,00 | 8,00 | 8,00 | 1 | 1 | 0 | | | | 8,00 | | | | | | | | | | | | | | | | |
| 173 | Amanogawa | | NR | 0,00 | 7,50 | 0,00 | 7,50 | 1 | 1 | 0 | | | | | | | 7,50 | | | | | | | | | | | | | |
| 174 | Benihana | | NR | 0,00 | 7,50 | 0,00 | 7,50 | 1 | 1 | 0 | | | | | | | 7,50 | | | | | | | | | | | | | |
| 175 | Takashidodo | | 152 | 0,00 | 7,50 | 0,00 | 7,50 | 1 | 1 | 0 | | | | | | | 7,50 | | | | | | | | | | | | | |
| 176 | Yanen | | NR | 0,00 | 0,00 | 7,25 | 7,25 | 2 | 2 | 0 | | | | | | | | | 7,00 | | 0,25 | | | | | | | | | |
| 177 | Oroganosato | | 118 | 0,00 | 7,25 | 0,00 | 7,25 | 1 | 1 | 0 | | | 7,25 | | | | | | | | | | | | | | | | | |
| 178 | Toyama | | NR | 0,00 | 0,00 | 7,00 | 7,00 | 1 | 1 | 0 | | | | | 7,00 | | | | | | | | | | | | | | | |
| 179 | Gooner | | 101 | 0,00 | 0,00 | 7,00 | 7,00 | 2 | 1 | 0 | | | | | 7,00 | | | | | | | | | | | | | | | |
| 180 | akinoumi | | 261 | 0,00 | 0,00 | 7,00 | 7,00 | 2 | 1 | 0 | | | | | | | | | 7,00 | | | | | | | | | | | |
| 181 | Dai | | NR | 0,00 | 0,00 | 7,00 | 7,00 | 2 | 2 | 0 | | | | | | | | | 1,00 | | 6,00 | | | | | | | | | |
| 182 | Ottotto | | 138 | 0,00 | 0,00 | 7,00 | 7,00 | 1 | 1 | 0 | | | | | | | | | | | 7,00 | | | | | | | | | |
| 183 | giei | | 110 | 0,00 | 0,00 | 6,50 | 6,50 | 2 | 1 | 0 | | | | | | | | | | | | 6,50 | | | | | | | | |
| 184 | Uminoyume | | NR | 0,00 | 6,50 | 0,00 | 6,50 | 2 | 1 | 0 | | | 6,50 | | | | | | | | | | | | | | | | | |
| 185 | Minatosinsakura | | NR | 0,00 | 0,00 | 6,33 | 6,33 | 1 | 1 | 0 | | | | | | | | | | | | 6,33 | | | | | | | | |
| 186 | sagi | | NR | 0,00 | 6,33 | 0,00 | 6,33 | 1 | 1 | 0 | | 6,33 | | | | | | | | | | | | | | | | | | |
| 187 | Shokikogi | | NR | 0,00 | 0,00 | 6,33 | 6,33 | 1 | 1 | 0 | | | | | 6,33 | | | | | | | | | | | | | | | |
| 188 | Minamikaze | | NR | 0,00 | 0,00 | 6,00 | 6,00 | 1 | 1 | 0 | | | | | | | | | | | | | | | 6,00 | | | | | |
| 189 | shinkohyou | | NR | 0,00 | 0,00 | 6,00 | 6,00 | 1 | 1 | 0 | | | | | | | | | 6,00 | | | | | | | | | | | |
| 190 | Ahogeyama | | 260 | 0,00 | 5,50 | 0,00 | 5,50 | 1 | 1 | 0 | | | | | | | | | | | | | | | | 5,50 | | | | |
| 191 | Chokoryu | | 244 | 0,00 | 5,50 | 0,00 | 5,50 | 1 | 1 | 0 | | | 5,50 | | | | | | | | | | | | | | | | | |
| 192 | Veshana | | 133 | 0,00 | 0,00 | 5,50 | 5,50 | 2 | 2 | 0 | | | | 4,50 | | | | | | | | | | | 1,00 | | | | | |
| 193 | Natsunoyama | | 145 | 2,00 | 3,14 | 2,00 | 5,14 | 3 | 2 | 0 | | | | | | 2,00 | | | | | | | | | | 3,14 | | | | |
| 194 | Shimanoumi | | 142 | 0,00 | 0,00 | 5,08 | 5,08 | 3 | 1 | 0 | | | | | 5,08 | | | | | | | | | | | | | | | |
| 195 | Eeve | | 83 | 0,00 | 0,00 | 5,00 | 5,00 | 1 | 1 | 0 | | | | | | | | | | | 5,00 | | | | | | | | | |
| 196 | Kaishakunin | | 247 | 0,00 | 5,00 | 0,00 | 5,00 | 1 | 1 | 0 | | | | | | | 5,00 | | | | | | | | | | | | | |
| 197 | non | | NR | 0,00 | 0,00 | 5,00 | 5,00 | 1 | 1 | 0 | | | | | | | | | 5,00 | | | | | | | | | | | |
| 198 | Suntory Time | | NR | 0,00 | 0,00 | 5,00 | 5,00 | 1 | 1 | 0 | | | | 5,00 | | | | | | | | | | | | | | | | |
| 199 | Tamanaogijima | | NR | 0,00 | 0,00 | 4,50 | 4,50 | 1 | 1 | 0 | | | | | 4,50 | | | | | | | | | | | | | | | |
| 200 | Hayaikaze | | NR | 0,00 | 4,23 | 0,00 | 4,23 | 2 | 2 | 0 | | 2,00 | | | | | 2,23 | | | | | | | | | | | | | |
| 201 | Brian DC | | NR | 0,00 | 0,00 | 4,00 | 4,00 | 1 | 1 | 0 | | | | 4,00 | | | | | | | | | | | | | | | | |
| 202 | hagekoh | | NR | 0,00 | 0,00 | 4,00 | 4,00 | 1 | 1 | 0 | | | | | | | | | 4,00 | | | | | | | | | | | |
| 203 | Wolfman5018 | | NR | 0,00 | 0,00 | 4,00 | 4,00 | 1 | 1 | 0 | | | | 4,00 | | | | | | | | | | | | | | | | |
| 204 | Barusho | | 200 | 0,00 | 0,00 | 4,00 | 4,00 | 1 | 1 | 0 | | | | | | 4,00 | | | | | | | | | | | | | | |
| 205 | Boomstick | | NR | 0,00 | 0,00 | 4,00 | 4,00 | 1 | 1 | 0 | | | | 4,00 | | | | | | | | | | | | | | | | |
| 206 | Limit | | 249 | 0,00 | 0,00 | 4,00 | 4,00 | 1 | 1 | 0 | | | | | | | | | 4,00 | | | | | | | | | | | |
| 207 | Maiku | | 96 | 0,00 | 0,00 | 4,00 | 4,00 | 1 | 1 | 0 | | | | 4,00 | | | | | | | | | | | | | | | | |
| 208 | sana | | NR | 0,00 | 0,00 | 4,00 | 4,00 | 1 | 1 | 0 | | | | | | | | | 4,00 | | | | | | | | | | | |
| 209 | Snooping | | NR | 0,00 | 0,00 | 4,00 | 4,00 | 1 | 1 | 0 | | | | | | | | | 4,00 | | | | | | | | | | | |
| 210 | Sukubidubidu | | 99 | 0,00 | 0,00 | 4,00 | 4,00 | 1 | 1 | 0 | | | | | | | | | | | | | | | 4,00 | | | | | |
| 211 | Takayumi | | 171 | 0,00 | 3,75 | 0,00 | 3,75 | 2 | 2 | 0 | | | | | | | 0,75 | | | | | | | | | | 3,00 | | | |
| 212 | ilovetochinoshin | | 136 | 0,00 | 3,52 | 0,00 | 3,52 | 4 | 2 | 0 | | 0,14 | | | | | 3,38 | | | | | | | | | | | | | |
| 213 | Kintaro | | 107 | 0,00 | 0,00 | 3,50 | 3,50 | 1 | 1 | 0 | | | | | | | | | | | | | | | | | | 3,50 | | |
| 214 | Schnappamawashi | | NR | 0,00 | 3,50 | 0,00 | 3,50 | 1 | 1 | 0 | | | 3,50 | | | | | | | | | | | | | | | | | |
| 215 | Ahokaina | | NR | 0,00 | 3,00 | 0,00 | 3,00 | 1 | 1 | 0 | | | | | | | | | | | | | | | | | 3,00 | | | |
| 216 | Asabiru | | NR | 0,00 | 0,00 | 3,00 | 3,00 | 1 | 1 | 0 | | | | | | | | | | | | | | | 3,00 | | | | | |
| 217 | comisatshi | | 68 | 0,00 | 3,00 | 0,00 | 3,00 | 1 | 1 | 0 | | | 3,00 | | | | | | | | | | | | | | | | | |
| 218 | daishouyama | | NR | 0,00 | 0,00 | 3,00 | 3,00 | 2 | 2 | 0 | | | | | | | | | 2,00 | | 1,00 | | | | | | | | | |
| 219 | Damimonay | | 169 | 0,00 | 3,00 | 0,00 | 3,00 | 1 | 1 | 0 | | | | | | | | | | | | | | | | | 3,00 | | | |
| 220 | hukushohe | | 216 | 0,00 | 0,00 | 3,00 | 3,00 | 1 | 1 | 0 | | | | | | | | | 3,00 | | | | | | | | | | | |
| 221 | Kikkuzakankurou | | NR | 0,00 | 0,00 | 3,00 | 3,00 | 1 | 1 | 0 | | | | | | | | | | | 3,00 | | | | | | | | | |
| 222 | Tochinofuji | | NR | 0,00 | 0,00 | 3,00 | 3,00 | 1 | 1 | 0 | | | | 3,00 | | | | | | | | | | | | | | | | |
| 223 | Onosho | | NR | 0,00 | 0,00 | 2,50 | 2,50 | 1 | 1 | 0 | | | | | | | | | | | 2,50 | | | | | | | | | |
| 224 | Axoneishin | | NR | 0,00 | 0,00 | 2,50 | 2,50 | 1 | 1 | 0 | | | | | | | | | | | | 2,50 | | | | | | | | |
| 225 | Danishido | | NR | 0,00 | 0,00 | 2,50 | 2,50 | 2 | 1 | 0 | | | | 2,50 | | | | | | | | | | | | | | | | |
| 226 | neginukiikka | | 100 | 0,00 | 0,00 | 2,50 | 2,50 | 1 | 1 | 0 | | | | | | | | | 2,50 | | | | | | | | | | | |
| 227 | Nagayama | | 86 | 0,00 | 2,44 | 0,00 | 2,44 | 3 | 2 | 0 | | 0,14 | | | | | 2,30 | | | | | | | | | | | | | |
| 228 | Bbufo | | NR | 0,00 | 2,23 | 0,00 | 2,23 | 1 | 1 | 0 | | | | | | | 2,23 | | | | | | | | | | | | | |
| 229 | Boltono | | 60 | 0,00 | 2,14 | 0,00 | 2,14 | 1 | 1 | 0 | 2,14 | | | | | | | | | | | | | | | | | | | |
| 230 | Leonishiki | | NR | 0,00 | 2,14 | 0,00 | 2,14 | 1 | 1 | 0 | 2,14 | | | | | | | | | | | | | | | | | | | |
| 231 | Amafan | | NR | 0,00 | 0,00 | 2,00 | 2,00 | 1 | 1 | 0 | | | | 2,00 | | | | | | | | | | | | | | | | |
| 232 | iwashi | | 156 | 0,00 | 0,00 | 2,00 | 2,00 | 1 | 1 | 0 | | | | | | | | | 2,00 | | | | | | | | | | | |
| 233 | nantaiki | | NR | 0,00 | 0,00 | 2,00 | 2,00 | 1 | 1 | 0 | | | | | | | | | | | 2,00 | | | | | | | | | |
| 234 | Tsubame | | 128 | 0,00 | 2,00 | 0,00 | 2,00 | 1 | 1 | 0 | | | 2,00 | | | | | | | | | | | | | | | | | |
| 235 | Onakaderu | | 240 | 0,00 | 1,91 | 0,00 | 1,91 | 1 | 1 | 0 | | | | | | | | | | | | | | | | | 1,91 | | | |
| 236 | New Mexicoyama | | NR | 0,00 | 1,75 | 0,00 | 1,75 | 1 | 1 | 0 | | | | | | | 1,75 | | | | | | | | | | | | | |
| 237 | Puchashuzon | | NR | 0,00 | 1,75 | 0,00 | 1,75 | 1 | 1 | 0 | | | | | | | 1,75 | | | | | | | | | | | | | |
| 238 | Tsunamiko | | 255 | 0,00 | 1,75 | 0,00 | 1,75 | 1 | 1 | 0 | | | | | | | 1,75 | | | | | | | | | | | | | |
| 239 | eboshiiwa | | NR | 0,00 | 0,00 | 1,50 | 1,50 | 1 | 1 | 0 | | | | | | | | | 1,50 | | | | | | | | | | | |
| 240 | Gachinkomaru | | NR | 0,00 | 0,00 | 1,50 | 1,50 | 1 | 1 | 0 | | | | | | | | | | | | | | | 1,50 | | | | | |
| 241 | Koinryuu | | 173 | 0,00 | 0,00 | 1,50 | 1,50 | 1 | 1 | 0 | | | | 1,50 | | | | | | | | | | | | | | | | |
| 242 | Miruto | | 174 | 0,00 | 0,00 | 1,50 | 1,50 | 1 | 1 | 0 | | | | | | | | | | | | 1,50 | | | | | | | | |
| 243 | Sananoyama | | NR | 0,00 | 0,00 | 1,50 | 1,50 | 1 | 1 | 0 | | | | | | | | | | | | 1,50 | | | | | | | | |
| 244 | Washi | | 124 | 0,00 | 0,00 | 1,50 | 1,50 | 1 | 1 | 0 | | | | 1,50 | | | | | | | | | | | | | | | | |
| 245 | erieri | | NR | 0,00 | 0,00 | 1,50 | 1,50 | 1 | 1 | 0 | | | | 1,50 | | | | | | | | | | | | | | | | |
| 246 | Hamikaze | | NR | 0,00 | 1,50 | 0,00 | 1,50 | 1 | 1 | 0 | | | 1,50 | | | | | | | | | | | | | | | | | |
| 247 | Roberval | | NR | 0,00 | 0,00 | 1,50 | 1,50 | 1 | 1 | 0 | | | | 1,50 | | | | | | | | | | | | | | | | |
| 248 | Sherlockiama | | 183 | 0,00 | 0,00 | 1,50 | 1,50 | 1 | 1 | 0 | | | | 1,50 | | | | | | | | | | | | | | | | |
| 249 | Wasakigawa | | NR | 0,00 | 0,00 | 1,50 | 1,50 | 1 | 1 | 0 | | | | | | | | | 1,50 | | | | | | | | | | | |
| 250 | Momijibasi | | 219 | 0,00 | 0,00 | 1,20 | 1,20 | 1 | 1 | 0 | | | | | 1,20 | | | | | | | | | | | | | | | |
| 251 | Akezuma | | 230 | 0,00 | 0,00 | 1,00 | 1,00 | 1 | 1 | 0 | | | | | | | | | | 1,00 | | | | | | | | | | |
| 252 | Kaiguma | | NR | 0,00 | 0,00 | 1,00 | 1,00 | 1 | 1 | 0 | | | | | 1,00 | | | | | | | | | | | | | | | |
| 253 | Komasachan | | 245 | 0,00 | 0,00 | 1,00 | 1,00 | 1 | 1 | 0 | | | | | | | | | | | 1,00 | | | | | | | | | |
| 254 | Kotohirayama | | 231 | 0,00 | 0,00 | 1,00 | 1,00 | 1 | 1 | 0 | | | | | | | | | | | | 1,00 | | | | | | | | |
| 255 | Yuushuzan | | 149 | 0,00 | 0,00 | 0,93 | 0,93 | 2 | 1 | 0 | | | | | | | | | | | 0,93 | | | | | | | | | |
| 256 | Ekigozan | | 63 | 0,00 | 0,77 | 0,00 | 0,77 | 1 | 1 | 0 | | | | | | | | | | | | | | 0,77 | | | | | | |
| 257 | Kotomikey | | NR | 0,00 | 0,00 | 0,75 | 0,75 | 1 | 1 | 0 | | | | 0,75 | | | | | | | | | | | | | | | | |
| 258 | OgamiItto | | NR | 0,00 | 0,67 | 0,00 | 0,67 | 1 | 1 | 0 | | | | | | | | | | | | | | | | | 0,67 | | | |
| 259 | Obana | | 228 | 0,00 | 0,60 | 0,00 | 0,60 | 1 | 1 | 0 | | | | | | | 0,60 | | | | | | | | | | | | | |
| 260 | RaeucherLax | | NR | 0,00 | 0,60 | 0,00 | 0,60 | 1 | 1 | 0 | | | | | | | 0,60 | | | | | | | | | | | | | |
| 261 | Hermanosato | | 196 | 0,00 | 0,00 | 0,60 | 0,60 | 1 | 1 | 0 | | | | 0,60 | | | | | | | | | | | | | | | | |
| 262 | kurobikarinamazu | | 73 | 0,00 | 0,00 | 0,60 | 0,60 | 1 | 1 | 0 | | | | | | | | | | | 0,60 | | | | | | | | | |
| 263 | Wakajawaka | | NR | 0,00 | 0,00 | 0,60 | 0,60 | 1 | 1 | 0 | | | | 0,60 | | | | | | | | | | | | | | | | |
| 264 | Hokuranzan | | 113 | 0,00 | 0,55 | 0,00 | 0,55 | 1 | 1 | 0 | | | | | | | 0,55 | | | | | | | | | | | | | |
| 265 | Packamawashi | | NR | 0,00 | 0,50 | 0,00 | 0,50 | 1 | 1 | 0 | | | 0,50 | | | | | | | | | | | | | | | | | |
| 266 | dantagoyama | | NR | 0,00 | 0,00 | 0,50 | 0,50 | 1 | 1 | 0 | | | | | | | | | 0,50 | | | | | | | | | | | |
| 267 | Yokoyamabakuro | | 163 | 0,00 | 0,00 | 0,50 | 0,50 | 1 | 1 | 0 | | | | | | | | | 0,50 | | | | | | | | | | | |
| 268 | Big-jordan | | NR | 0,00 | 0,00 | 0,33 | 0,33 | 1 | 1 | 0 | | | | | | | | | | | 0,33 | | | | | | | | | |
| 269 | A-sann | | 75 | 0,00 | 0,00 | 0,25 | 0,25 | 1 | 1 | 0 | | | | | | | | | | | | 0,25 | | | | | | | | |
| 270 | tiyonotuti | | NR | 0,00 | 0,00 | 0,25 | 0,25 | 1 | 1 | 0 | | | | | | | | | | | | 0,25 | | | | | | | | |
| 271 | Airi | | 180 | 0,00 | 0,14 | 0,00 | 0,14 | 1 | 1 | 0 | | 0,14 | | | | | | | | | | | | | | | | | | |
| 272 | Hakase | | 258 | 0,00 | 0,05 | 0,00 | 0,05 | 1 | 1 | 0 | | | | | | | | | | | | | | 0,05 | | | | | | |
| 273 | Takanokaze | | NR | 0,00 | 0,05 | 0,00 | 0,05 | 1 | 1 | 0 | | | | | | | | | | | | | | 0,05 | | | | | | |
---
2016 Nations' World Championship Medal Table:

TOTAL
COUNT
TOTAL
BS
CG
DTS
FS
GTB
TH
ISP
JG
POG
S-O
NC
OBG
ODD
S-Q
RS
SG
S-T
UDH
SCS
TTT
G
S
B
G
S
B
G
S
B
G
S
B
G
S
B
G
S
B
G
S
B
G
S
B
G
S
B
G
S
B
G
S
B
G
S
B
G
S
B
G
S
B
G
S
B
G
S
B
G
S
B
G
S
B
G
S
B
G
S
B


Germany
100
27
40
33
3
5
3
1
3
1
3
5
7
2
1
1
2
1
2
1
1
1
2
3
2
1
3
1
1
1
2
3
1
2
1
1
1
3
3
1
1
4
3
1
1
3
3
2
2
3
1
1


United States
77
18
34
25
2
4
4
1
1
2
2
1
1
2
1
2
3
4
3
2
1
2
2
1
1
3
2
1
2
2
1
1
2
1
2
4
3
1
3
1
1
1
4


Japan
61
17
27
17
1
1
1
2
1
2
1
5
2
4
3
3
1
2
2
3
2
2
2
2
3
2
1
1
1
1
3
2
1
1
1
2


Poland
24
9
8
7
2
1
1
1
1
1
1
1
1
1
1
1
1
1
1
1
1
1
1
1
1
2


Unknown Nationality
24
8
9
7
1
2
2
2
1
1
2
2
1
1
1
1
1
1
2
2
1


France
23
4
14
5
1
1
2
1
2
1
1
1
1
1
1
1
1
1
2
3
1
1


United Kingdom
22
6
11
5
1
1
1
1
2
1
1
1
1
1
1
1
1
2
1
1
1
1
1
1


Switzerland
15
5
4
6
1
1
1
1
1
1
1
1
1
1
1
1
1
1
1


Portugal
14
3
6
5
1
1
1
1
1
1
1
1
1
1
1
1
1
1


10
5
1
4
2
1
1
1
1
1
1
1
1


Taiwan
7
2
4
1
1
1
1
1
1
1
1


Hungary
7
1
4
2
1
1
1
1
1
2


Romania
6
4
2
1
1
1
1
1
1


Denmark
6
5
1
1
2
1
1
1


Slovakia
5
3
2
1
1
1
1
1


Bulgaria
5
1
4
1
1
1
1
1


Austria
4
1
2
1
1
1
1
1


Canada
4
1
2
1
1
1
1
1


Israel
4
2
2
1
1
1
1


Australia
3
1
2
1
1
1


Spain
3
3
2
1


New Zealand
2
1
1
1
1


Malta
1
1
1


Mongolia
1
1
1


Sweden
1
1
1


Russia
1
1
1


Honduras
1
1
1


Liechtenstein
1
1
1


Ireland
1
1
1


Czech Republic
1
1
1


South Africa
1
1
1